News
https://www.loom.com/share/caf...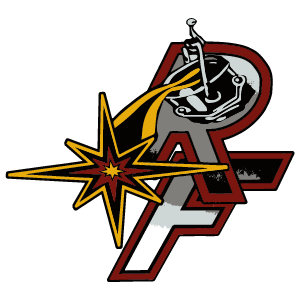 To parents of high school athletes: Athletic practices will resume on Monday, July 27th. As an extra precaution, we will follow guidelines in Phase One of the Athletics Return to Play Plan and...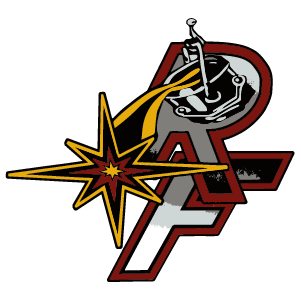 Hello RF Elementary Families!Please click here to gain a better understanding of the Elementary Enrollment Choices for the 2020-2021 School.
SEE ALL NEWS
LIVE FEED

Dawn Swanson
12 days ago
Updated School Supply Lists Kindergarten 1 set of headphones, labeled with child's name (no earbuds) 4 Boxes 24 ct. Crayons 1 Box Classic Colors Markers 1 Pair Blunt School Scissors 1 - 4 or 6 Pack of Dry Erase Markers 8 or 10 Large Glue Sticks-1.4 oz 2 large Boxes of Kleenex Tissues 1 Container of Clorox Wipes or Baby Wipes 1 Box of No. 2 Pencils (12 pack) 1 Spiral Notebook of 70 or more sheets 1 box Ziploc sandwich bags - GIRLS - please bring regular sandwich size bags, BOYS - please bring gallon size bags 1 Book Bag (backpack) - big enough to hold reg. sized folder 1" hard binder 1 pencil box 1 extra face cover 1st Grade 1 set of headphones, labeled with child's name (no earbuds) 1 Package of No. 2 Pencils Large Erasers 3 Boxes of 16 Count Crayons Scissors 6 large Glue Sticks School Box for Supplies Book Bag 2 Folders 3 Spiral Notebook 5 Black Dry Erase Markers 2 Highlighters 2 Box of Kleenex 1 Container of Unscented Baby Wipes 1 box Large Baggies *Art Supply List 2nd Grade 1 set of headphones labeled w/ child's name (no earbuds) 3 Boxes No. 2 Pencils 2 Boxes (24 Count) Crayola Crayons 1 Box Classic Markers 1 Box Colored Pencils 5 Pack of EXPO Dry Erase Markers 1 EXPO Dry Eraser 4 BIG Glue Sticks-77 oz. 1 Pair Scissors 2 Pink Erasers 2 Plastic Pocket Folders 1 School Box for supplies (hard plastic) 1 School Bag big enough for folders 2 Packages Sanitizing Wipes (Clorox/Lysol/etc) 2 boxes of 200 ct. Kleenex 1 Box Gallon Size Ziplock Bags 1 Box Sandwich size Ziplock Bags 1 soft pencil case *Art Supply list 3rd Grade - Warshall 1 set of headphones - MANDATORY 2 Composition Books 2 packs of Wide Rule Loose Leaf Paper 2 packs No. 2 pencils 3 large boxes of Tissue 3 Dry Erase Markers 2 Large Bottles of Hand Sanitizer Erasers 24 ct. Box of Crayons Scissors Glue Stick & Bottle of Glue 1 Spiral Notebooks (wide rule) 2 Containers of Clorox Wipes 1 pack of Red Pens 2 packs of Post-It Notes *Art Supply List 3rd Grade - Childs *Art Supply list 4th Grade Supply List 1 set of headphones - MANDATORY Pencil box for art supplies 4 Packs of Paper (wide ruled) 1 Composition Notebook 2 boxes of Kleenex 2 plastic folders with 2 pockets 2 containers of Clorox/Lysol Wipes 1 pack of erasers Multiplication and Division Flash Cards 4 boxes of No. 2 pencils 10 Dry Erase Markers minimum (for year, daily use) 1 pack of Black or Blue pens 2 large Glue Sticks (separate from art box) 3 Highlighters *Art Supply List 5th Grade Supply List 1 set of Headphones to be left at school- MANDATORY cloth face covering 2 packs of wide ruled paper Crayons (Crayola brand preferred) Colored Pencils (Crayola brand preferred) glue scissors Art box or pouch 1" Binder 5 binder divider tabs Pack of No. 2 Pencils (12 pack) 3 Pink erasers 1 pack of Highlighters 4 to 6 Dry Erase Markers 2 boxes of Tissue disinfectant wipes hand sanitizer *Art Supply List Ms. Franklin's Supply List 1 Backpack 1 set of Headphones - MANDATORY 1 refillable water bottle 2 cloth face masks 2 boxes Kleenex 2 rolls paper towel 2 sanitizing wipes Clorox/Lysol/etc. ALL students need the following Art Supplies: Pencil Eraser Crayons Colored Pencils Glue Scissors Pencil Box **Supplies should be purchased by the second week of school!! HEADPHONES FOR ALL GRADES ARE MANDATORY!

RFCSC
13 days ago
Attention RFCSC Parents, The Athletics and Extra-Curricular guidelines have been updated on our Return to Learn plan. The plan now states: "Students participating in extracurricular must be aware of guidelines afforded by IHSAA regarding eligibility requirements as they relate to the minimum number of periods students must attend class in-person to remain eligible for sanctioned participation when the schools are open. Meaning all students, whether students choose option A (attend class at school) or option B (attend eLearning/remote class) may participate in extra-curricular if they have completed a release form, meet IHSAA requirements of attendance in eLearning/remote class or in person class, and maintain eligibility. " To view the complete plan please visit: www.rfcsc.k12.in.us
SEE ALL posts