News
Emergency 2-Hour Delay Wednesday, February 26, 2020 River Forest will be on an emergency 2-hour delay Wednesday, February 26, 2020. Regardless of the fact that this is late start Wednesday, any...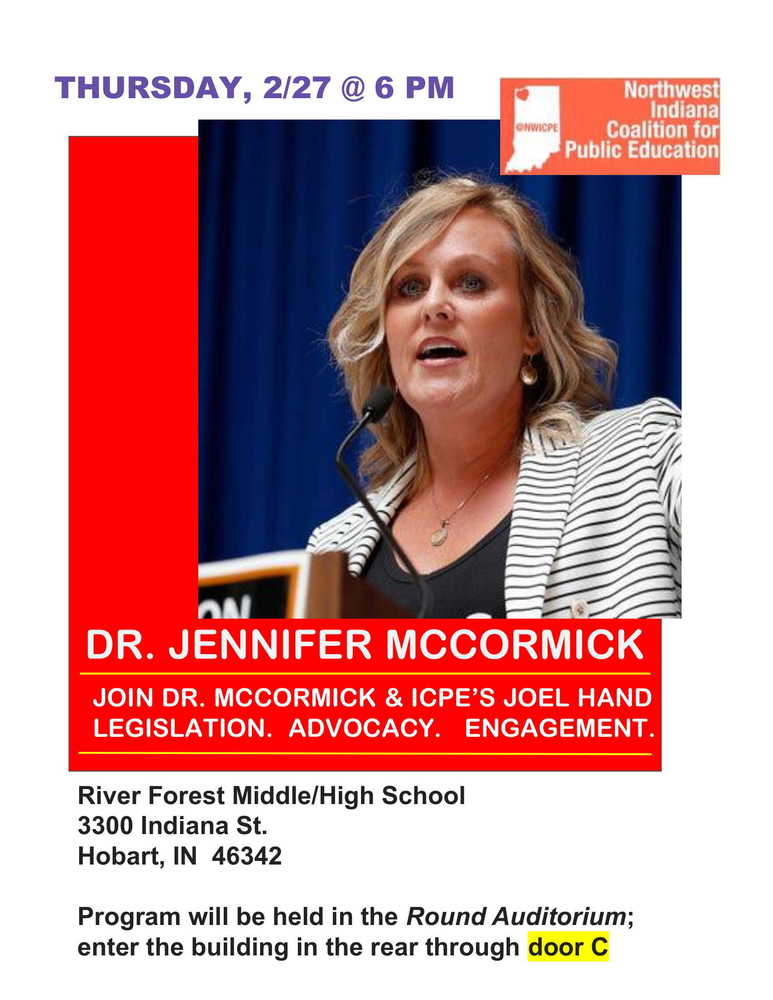 JOIN DR. MCCORMICK & ICPE'S JOEL HANDLEGISLATION. ADVOCACY. ENGAGEMENT.RF High School Round Auditorium, February 27th at 6PM(enter the building through Door C)
December 16 - December 19: RFHS finals. Monday 5th period finals. School starts at 7:50 am and ends at 2:41 pm.Tuesday 1st and 7th hour finals. School starts at 7:50 am and ends at 2:01...
SEE ALL NEWS
LIVE FEED

RFHS
about 9 hours ago
Winter sports are winding down but don't miss these RF events this week: Inclusion Basketball tonight at Hobart HS, and Boys' basketball @ Gary 21st Century 2/27 @ 5:30. This Saturday is Turnabout in the JH Multi-Purpose Room @ 6pm. Don't miss out!

RFHS
2 days ago
We are excited to announce that our Inclusion Basketball team will once again place Hobart High School this year. The second annual Inclusion Basketball game will be held at Hobart High School at 5:00pm, on Wednesday, February 26th. There will be a $1.00 entrance fee. All profits from the entrance fee will be donated to Special Olympics. We hope that you can come out and support your unified athletes as they take on the Brickies of Hobart. A fan bus will be provided for any River Forest students who would like to attend. The bus will leave at 4:30, on Wednesday. Once again, the game is scheduled for Wednesday, February 26th at 5:00pm, we hope to see you there!

RFHS
5 days ago
On Saturday, February 22nd high school choir students will be at the State Solo & Ensemble competition. Soloists include: Jamie Cruz, Noah Gaddis, Seth Janiszewski, Monce Morales, Teague Sanders, & Marlin Walker. They are joined by the Women's & Men's Ensembles. Good luck to all our Ingot singers!
SEE ALL posts