News
Paula Thompson, RN School Nurse Health Services Coordinator River Forest Community School Corporation Phone: 219-962-7551 ext 3011 Fax: 219-962-8338 Email:...
Food Supply Chains are Affecting all Schools in Indiana (and the Nation).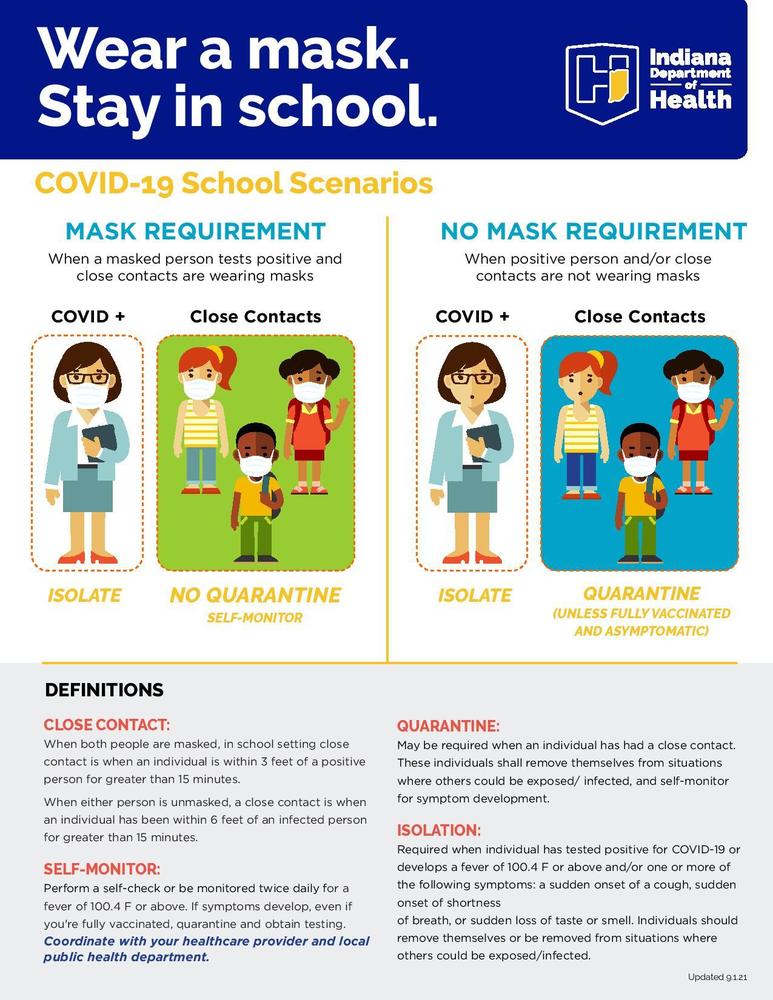 In accordance with the governor's executive orders which changed the quarantine protocols in the State of Indiana, River Forest Community Schools will be enacting a mask mandate until further...
SEE ALL NEWS
LIVE FEED

RFCSC
about 11 hours ago
Please review the updated CDC/ISDH Updated Back to School Guidelines for K-12 Schools Effective for all RFCSC schools January 20th, 2022 view image

RFCSC
11 days ago
RFCSC is hiring Bus Drivers. Please see the flyer for additional information. INTERESTED? Contact: Tracy Paradise 219-962-2909 Ext 2001 view image
Randall Horka
15 days ago
Next week is Finals Week for Middle and High School Students. A couple of very important reminders about next week: 1. Wednesday, January 12 is a regular start day. We will NOT have a delayed start at the middle or high schools on 1/12/22 2. On Wednesday, Thursday, and Friday of next week week, the Middle and High Schools will dismiss at 2:01. Monday and Tuesday still dismiss at 2:41. 3. Students will take their 5th period final exam on Tuesday, January 11th. 4. Students will take their 1st and 7th period finals on Wednesday, January 12th. 5. Students will take their 2nd and 6th period finals on Thursday, January 13th. 6. Finally, students will take their 3rd and 4th period finals exams on Friday, January 14th. If you have any questions, please do not hesitate to contact us... ------------------------------------------------- Buenos días RF, La próxima semana es la semana de finales para estudiantes de secundaria y preparatoria. Un par de recordatorios muy importantes sobre la próxima semana: 1. El miércoles 12 de enero es un día normal de inicio. NO tendremos un comienzo retrasado en las escuelas intermedias o secundarias el 1/12/22 2. El miércoles, jueves y viernes de la próxima semana, las escuelas intermedias y secundarias saldrán a las 2:01. Los lunes y martes todavía se despiden a las 2:41. 3. Los estudiantes tomarán su examen final del quinto período el martes 11 de enero. 4. Los estudiantes tomarán sus finales del 1er y 7mo período el miércoles 12 de enero. 5. Los estudiantes tomarán sus finales de segundo y sexto período el jueves 13 de enero. 6. Finalmente, los estudiantes tomarán sus exámenes finales del tercer y cuarto período el viernes 14 de enero. Si tiene alguna pregunta, no dude en ponerse en contacto con nosotros ...
SEE ALL posts