Correction! The band concert tonight begins at 6 pm.

This Friday RF is honoring, Mr. Scobey. He started teaching in 1959 and retired in 1992. Since that time, Mr. Scobey has been an active booster of RF helping out with concessions and more. Join us as we celebrate this sterling Ingot during the Varsity football game.

This Friday is Senior Night for Varsity Football. If you are a participant or parent, please show up by 6:15 pm to the football field. Let's all celebrate these dedicated players and their last season in Ingot football.

College Fairs Online: Register online time participate in free online college fairs. This week 10/7-10/12 is the Midwest fair. See the flyer for more information.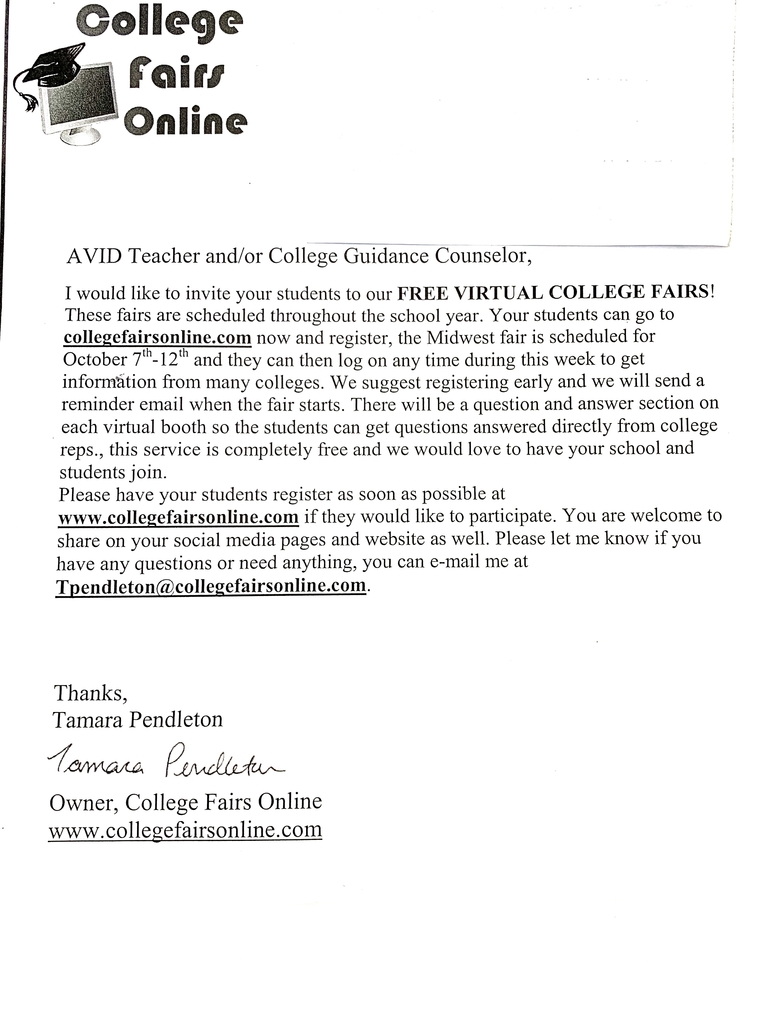 Next week will be intense. Three sectionals, two senior nights, and a band concert. Be sure to come out and show your Ingot pride. See the schedule for a list of all the events coming up.

NEO and New Vistas High School will be holding 3 informational nights about immigrant rights at the Lake Station Public Library. See the attached flyer for more information. Don't miss out on this opportunity.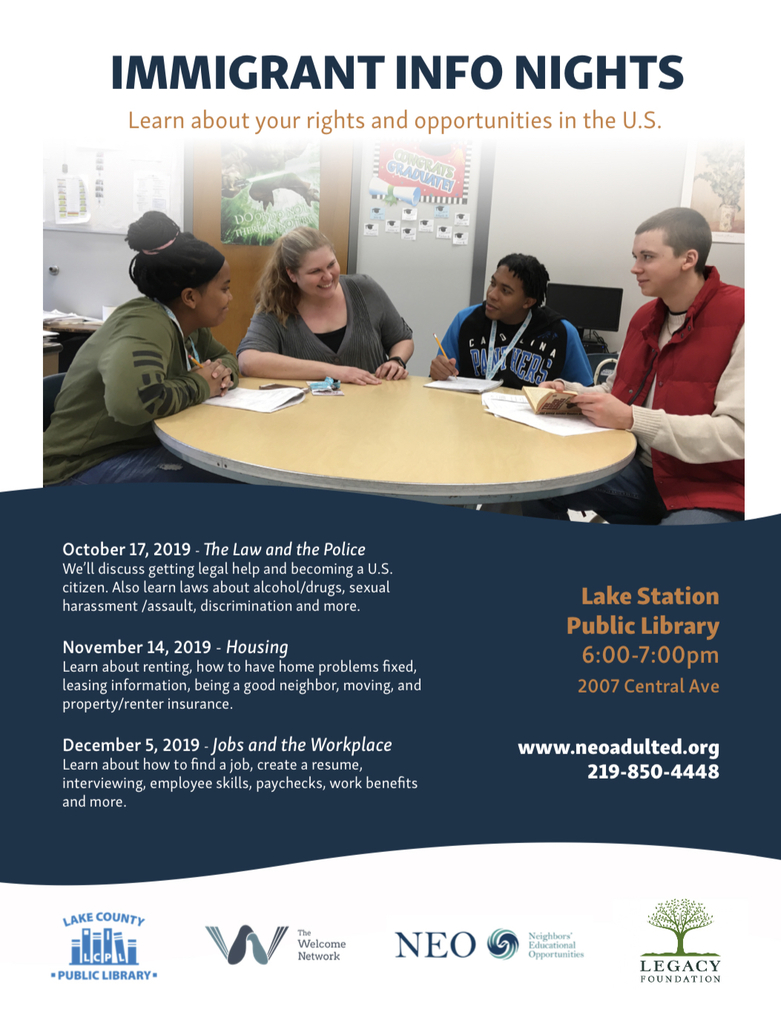 It's finally October — pumpkin spice is in the air. Even if the leaves are still green, we're already picking out our costumes. Join us for our first annual Trunk or Treat on 10.28. See the flyer for more details.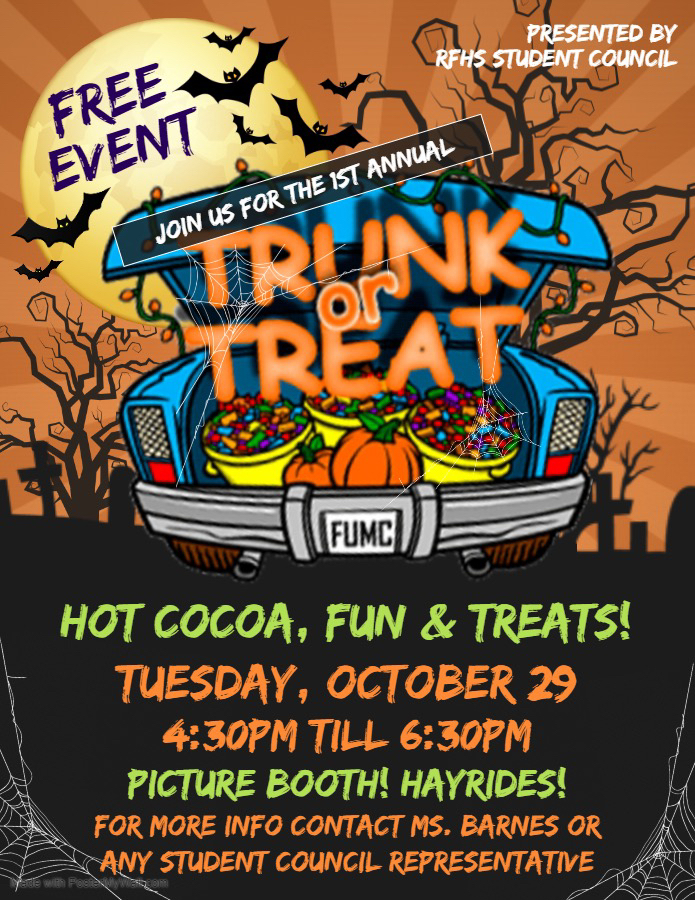 Fall sports will soon be wrapping up. Don't miss out. See this week's schedule of events!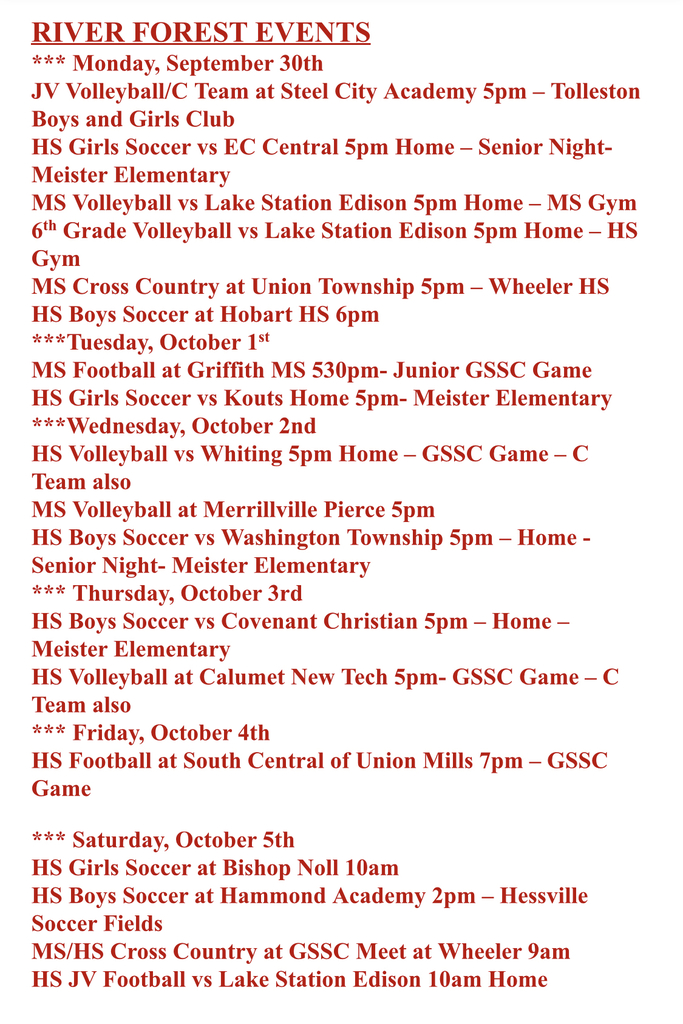 Congratulations to our varsity football and volleyball teams. The football team won against Thea Bowman 43-28. The volleyball team blocked Thea Bowman as well 3-0. Ingot strong!

Tonight's Varsity football game has been rescheduled for Saturday at 10 am.

Did you know you can purchase a school book early for a discount? Order a 2019-2020 Yearbook by 9/30 for 15% off the cover price. See the flyer for more details.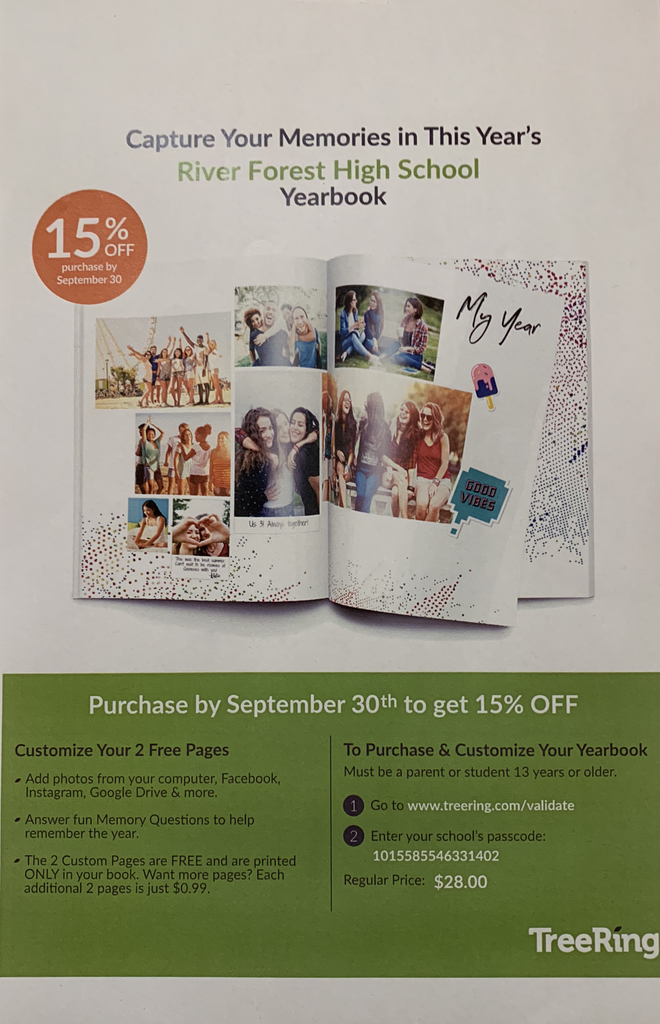 River Forest High School has made the 2019 "America's Best High Schools" as calculated by U.S.News & World Report.
www.usnews.com

This Thursday catch the boys tennis team as they compete with Griffith starting at 4 pm at RFHS. Girls soccer will be playing at Westville at 5. Volleyball at Griffith at 5:30.

See the attached flyer from Ms. Medina.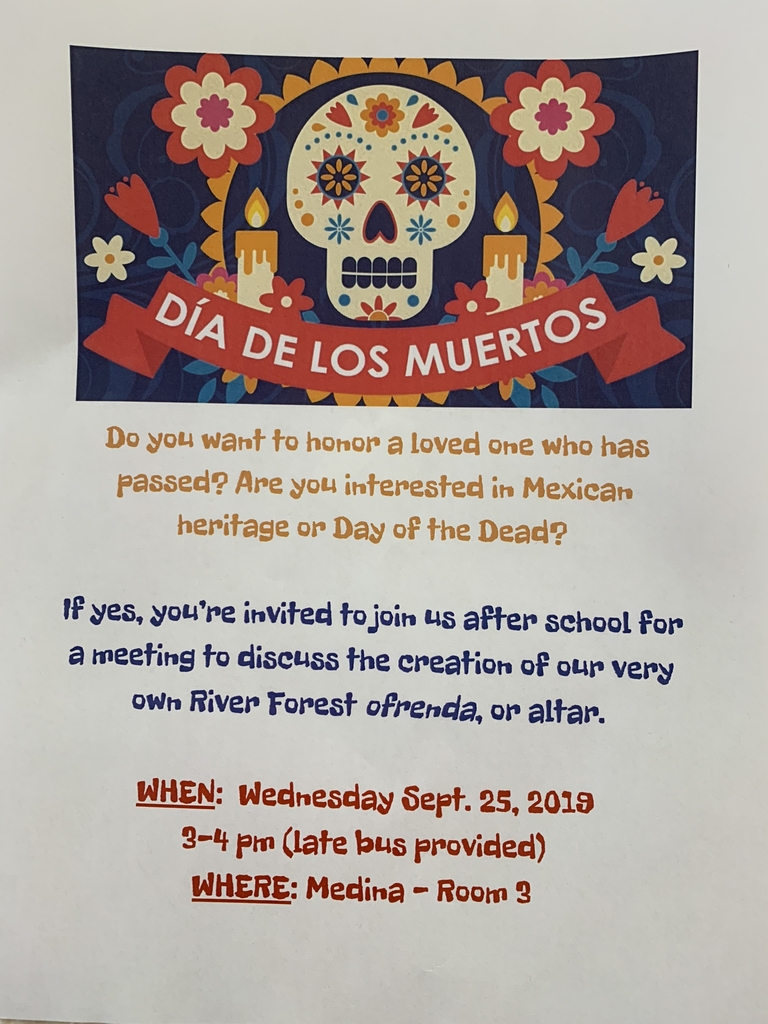 Tonight the HS girls' soccer team faces off against Hebron at Meister Elementary at 5 p.m. At 4:30, the boys' tennis team will be matched against Illiana Christian at RF. The volleyball will be playing against Hammond High at 5:30 pm at Hammond High School. Good luck to all the teams tonight!

This week is National College Application Week. Fifteen Indiana colleges and universities will be waiving their college application fees this week. Seniors take advantage of this great opportunity. For more information visit learnmoreindiana.org

It's time to cheer on the volleyball teams as they take on Lake Station. JV starts at 5:30 pm in the high school gym. Dress appropriately. It's time for a blackout!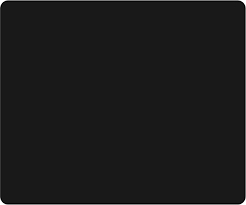 Spirit week has been fantastic! Tomorrow is college and career day. Dress up in your favorite college or job gear. The Homecoming parade will kick off at 3:45 pm Thursday afternoon. The route will be on Indiana, Garfield, Michigan, and Huber. Come out with us and show your Ingot Pride!

Don't forget tomorrow night is our first students, staff, and alumni dodgeball tournament. Cheer on your favorite team!

RF students worked hard decorating their hallways to match this week's Wizard of Oz theme tonight. Their hard work and creativity helps elevate our Ingot spirit.