Tonight's HS Graduation will be live streamed at 6:30pm on the HS Athletics Page via Facebook Live. Updated start time 6:30pm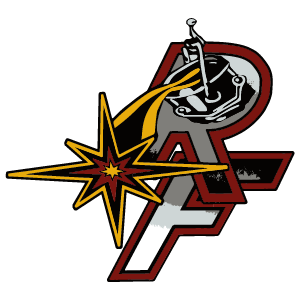 Happy 4th of July Ingots!
Happy Father's Day Ingots!

RFCSC School Board will be meeting for an Executive Session Wednesday, June 3, 2020 at 5 pm in the RFI Learning Center
Our 8th grade farewell is just around the corner. On Tuesday, June 2 from 4-6:30 the staff at RFMS will say goodbye to the class of 2024. The drive around "reverse parade" will take place between the hours of 4 and 6:30. Don't worry, it is not a 2 and a half hour ceremony. Families are encouraged to come any time between those hours. The parade circle will be located in the RF Football parking lot. Students will receive any awards from their academic teachers, winter sports awards from Mr. Wielgus, and receive their official Certificate of Completion from Mr. Horka and Mr. Milenkoff at the end. In practicing social distancing, students and families must stay in their vehicles and staff will only be able to take pictures with students next to their cars. If you have any questions, please do not hesitate to contact the main office.
Attention any student who borrowed a chromebook from the middle or high school or needs to return school related items: There will be two dates , Friday, May 29 and Monday, June 1. Both days the times for drop off will be from 9am to 1:30pm and will be at the middle school entrance by the MPR (closest to the river.) If you borrowed a chromebook please make sure to return the chromebook and the charger. Any high school student who is enrolled in summer school may keep their chromebook to use throughout the summer session.
Hey Middle School! Tomorrow (Wednesday) is the last day to pick up locker bags. Meet me by the MPR (MS entrance) between 9-1. Mr. Horka
Breaking News: RFMS will host an 8th grade graduation farewell on Tuesday, June 2nd from 4-6:30 pm. Students will be encouraged to decorate their cars to drive with their family through the parking lot in between RFE & the football field and say farewell to their teachers and staff. Mr. Horka will give out 8th grade completion certificates at the end! More info will be coming! #WINtheDAY
Happy Mother's Day Ingots!
Middle School Families, The RF custodial staff has carefully removed the contents of each locker and placed those contents into bags for easy pickup. On Wednesday, May 13 from 9 to 2, parents can pickup their student's belongings in front of the middle school entrance (by the river) near the MPR/Middle School Gym. This is for all 6th, 7th, and 8th grade students. HS students will go to the front office section of the building by the Ingot. Only legal guardians can pickup locker bags unless a signed note from a parent/guardian expresses otherwise. No exceptions can be made. In an effort to remain contactless, students/families will not be allowed into the building. As each car arrives, a staff member will place the locker bag on a table for pickup. If you have any questions, please email me at
rhorka@rfcsc.k12.in.us
Thank you, Mr. Horka, RFMS Principal
If you have a library book and you're planning on picking up food this afternoon, Mrs. Barkauskas will have a return box available. Thank you!
Hey Middle School! The RFMS Staff will be driving through the community this Friday afternoon, May 1st! We'll be in the Evans busing area from 2-3 and Meister from 3-4! We'll finish by the MS/HS around 4:15. Come out on your porch, driveway, or wave back to us from your front windows! We miss you!
Attention MS Parents, if your child needs a chromebook to use for elearning, contact Mr. Horka at
rhorka@rfcsc.k12.in.us
to schedule a pick up time.
During the Food Drive this Wednesday, we have "Need-a-Read" bags to pass out to RF families while supplies last. These books were generously donated by the Lake Station/New Chicago Public Library! A BIG THANKS to Julie Bradford, our local librarian for her help on making this happen for our district!
‪Today @suptdrmccormick had to make the difficult decision to close all schools thru the remainder of the year. Our mission remains the same however: to provide the best education possible for the RF community. Together we will remain #IngotStrong. ‬ Through the remainder of the year, the RFCSC will conduct online learning every Tuesday, Wednesday, and Thursday.
Para todos los estudiantes de la River Forest HS, MS, Meister, and Evans Elementary schools, los asignamientos por E-Learning (aprendizaje en línea) esta semana serán este Miércoles, Jueves y Viernes .... Y apartir de la próxima semana, y hasta nuevo aviso, serán Los Martes, Miércoles y Jueves... si tiene alguna pregunta, contacte al Director de la escuela Mr. Horka @
rhorka@rfcsc.k12.in.us
. via correo electrónico
Hey RFMS! After this week, all future e-learning days will be held on Tuesdays, Wednesdays, and Thursdays. If you need help with accessing assignments, contact Mr. Horka at
rhorka@rfcsc.k12.in.us
E-learning continues this week Wednesday through Friday, April 1-3. You can still log on and finish assignments from spring break! Follow these directions if you need help!
RFMS Families: Stop by RFHS on Wednesday, 4/1 from 1-4 for food pickup! Every child 18 and under who is present will receive 5 breakfasts and lunches!
Band concert in the HS gym Thursday, March 12 starting at 6pm!