Check out the coolest Thanksgiving Parade around! In the tradition of the Macy's Parade....Ms. Boudreau's Third Grade Class put on a parade of their own with hand-decorated balloon animals! Happy Thanksgiving, Panthers!
https://www.youtube.com/watch?v=LhTKlALSXTQ

Due to staff shortage at all buildings, all River Forest schools will be on e-Learning for Monday, November 14, 2022. Students do not report to school on e-Learning days and will be able to contact their teachers for login detail. Please visit the River Forest Schools website for any other pertinent information. Debido a la falta de personal en todos los edificios, todas las escuelas de River Forest estarán en e-Learning el lunes 14 de noviembre de 2022. Los estudiantes no se reportan a la escuela los días de E-Learning y podrán contactar a sus maestros para iniciar sesión en detalle. Visite el sitio web de River Forest Schools para cualquier otra información pertinente.

Celebrate Drug Free Week and Bullying Awareness month with us! Evans' teachers decorated their doors---VOTE for a WINNER to receive a classroom pizza party!
https://forms.gle/bAZw9Xp138KcEfrn7
Use this form to vote!!

Apples for the Students is on! Please send your Strack & VanTil receipts in from September 1 through April 6. Evans can earn awesome recess equipment and more!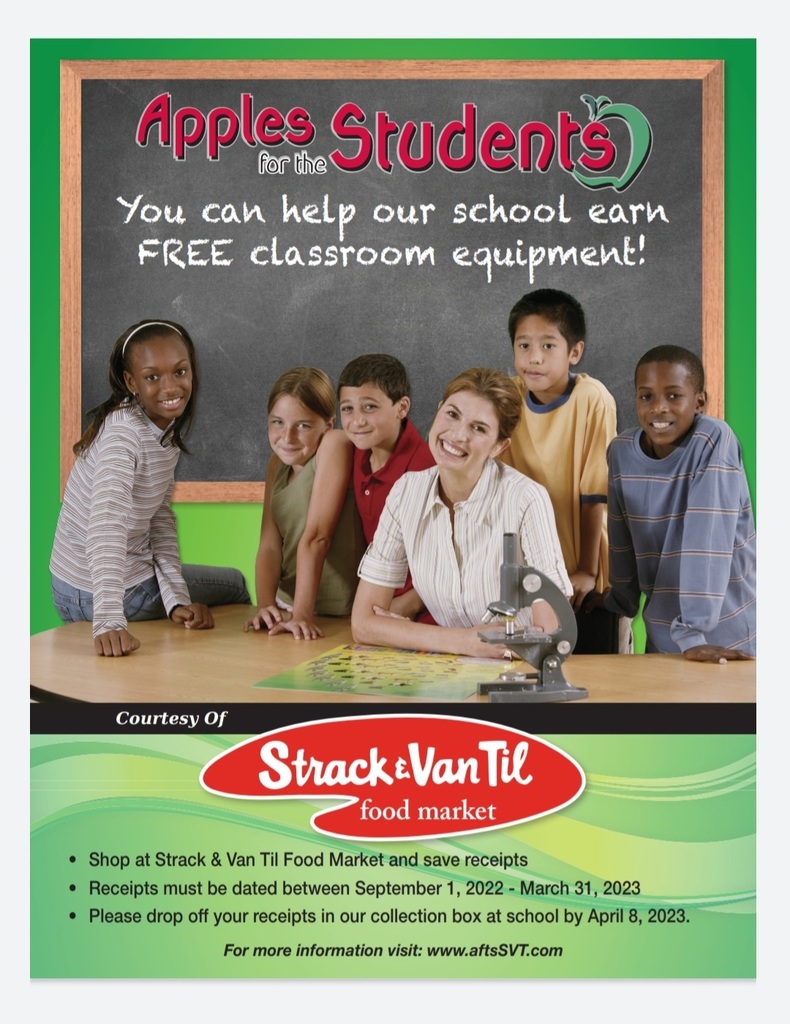 Free/Reduced meal status along with Textbook assistance from the previous school year will expire on September 26th. An updated application must be received by September 26th in order to update your student's meal and textbook assistance status. Invoices will be mailed in October for any household who has not applied for or received textbook assistance. Please click here to complete an application now:
https://riverforest.familyportal.cloud/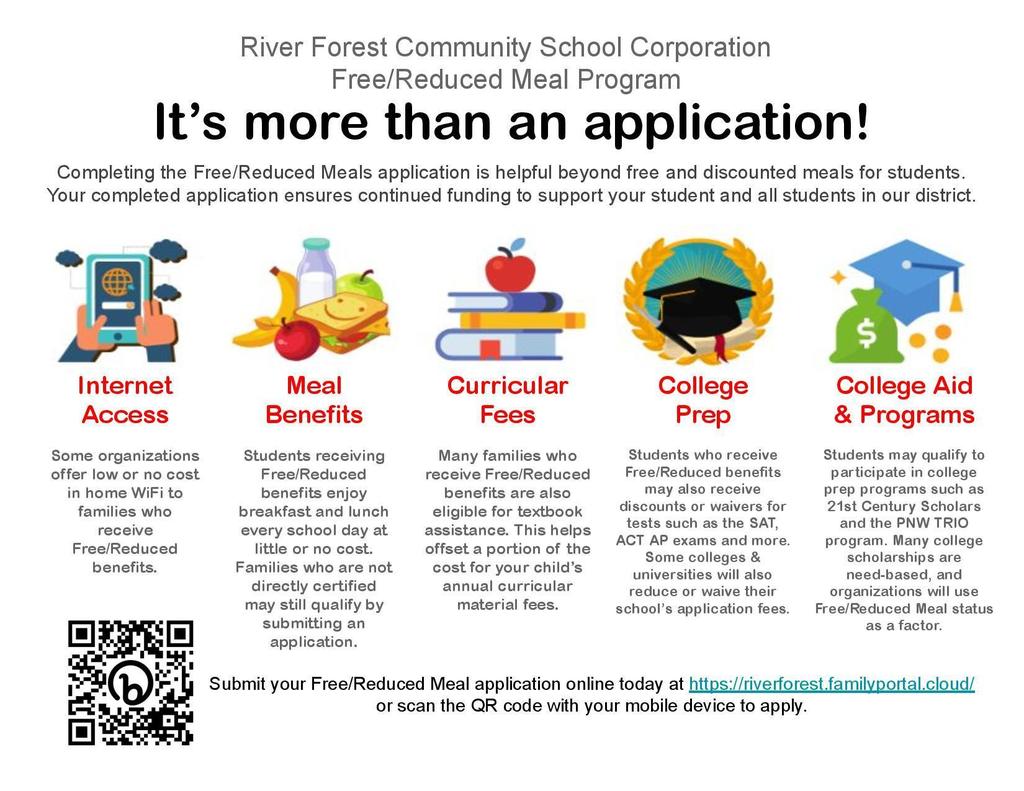 Northwest Indiana Special Education Hiring Flyer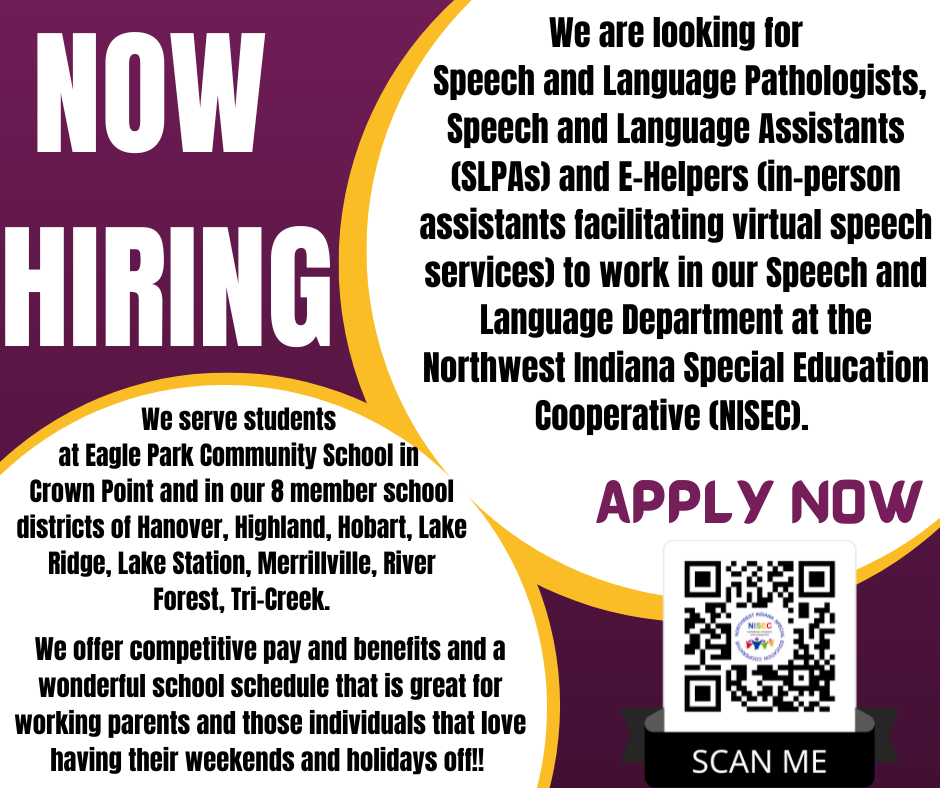 We will be having an immunization clinic to help students get up to date on their immunization schedule. Students entering 6th grade and 12th grade are required to additional immunizations. This will be hosted by Franciscan at River Forest High School on Monday, August 1st from 2p-6p. You can enter through door A. Most insurances are accepted and there are programs available for anyone uninsured. You can call Cara Popenhagen on Monday at 962-7551 ext 3011 with any specific questions regarding your child's immunizations. The immunization schedule for k-12 students can be found at
https://www.in.gov/health/immunization/files/2022-2023-School-Immunization-Requirements-C-19-update.pdf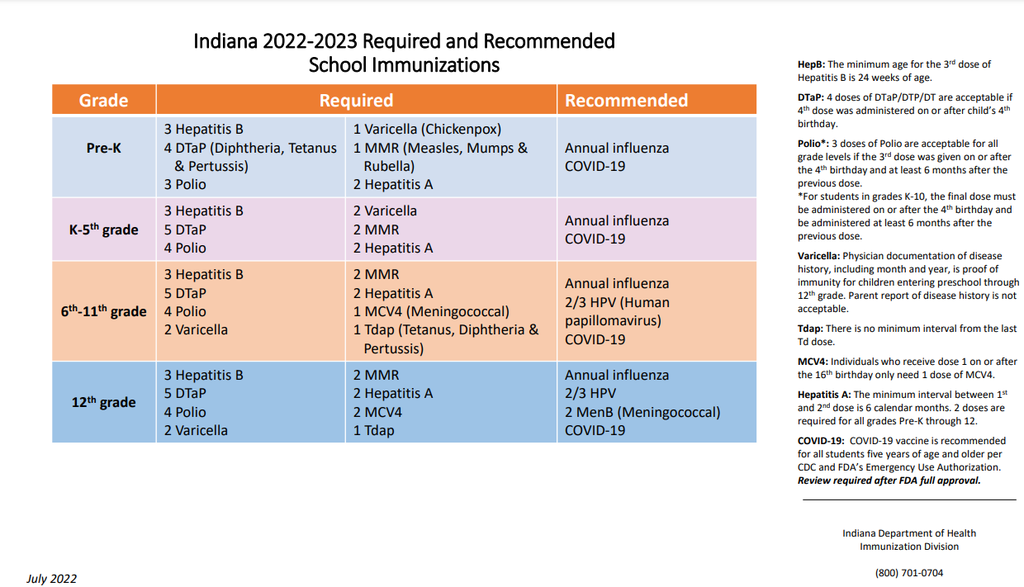 The Northwest Indiana Food Bank will be holding a Mobile Market at Evans on Tuesday, July 26 between 1 and 3. Stop by for FREE FRESH FOOD! Any community members welcome!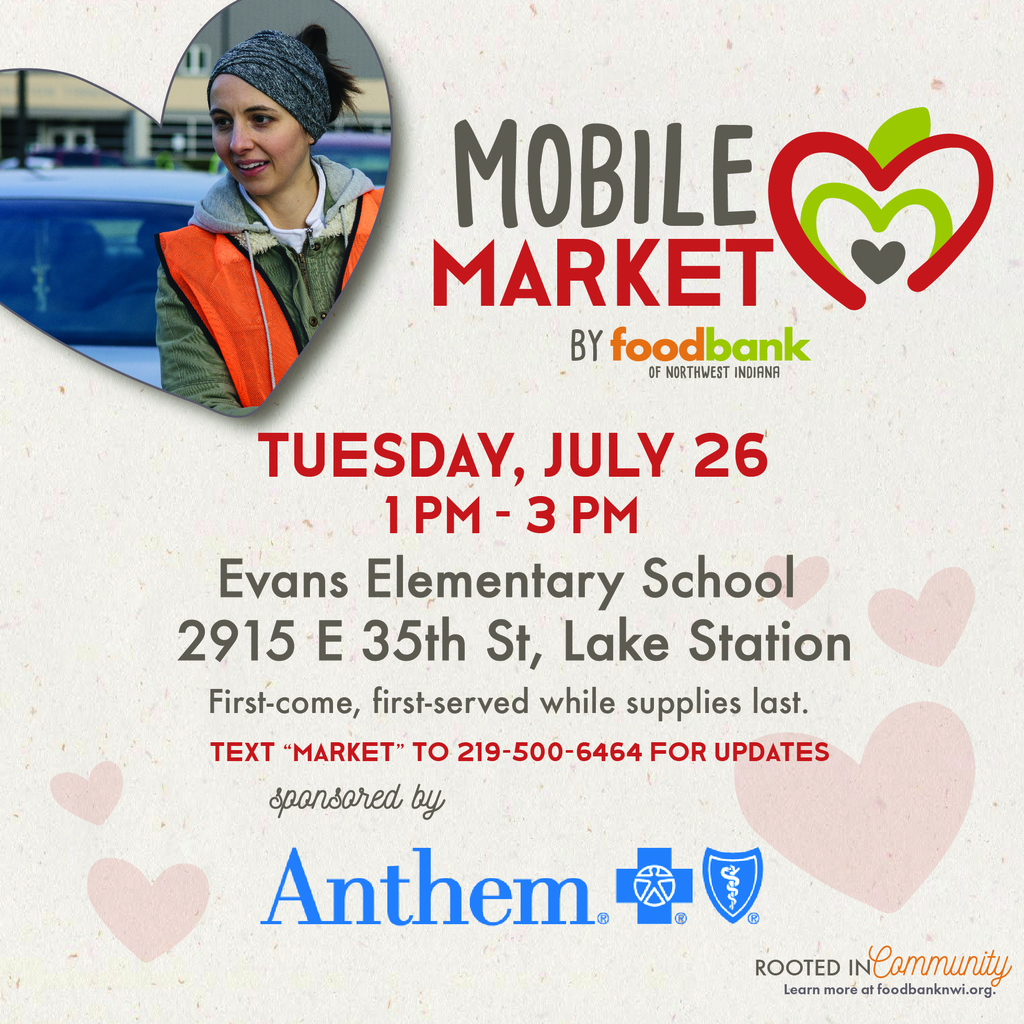 Mark your calendars! Evans Back to School Bash is Saturday July 16 from 10 to 2. All Evans students and families are invited for FREE walking tacos, popcorn, bounce house, music, school supplies, clothing giveaway, face painting, and fun! Come on out for a Panther good time!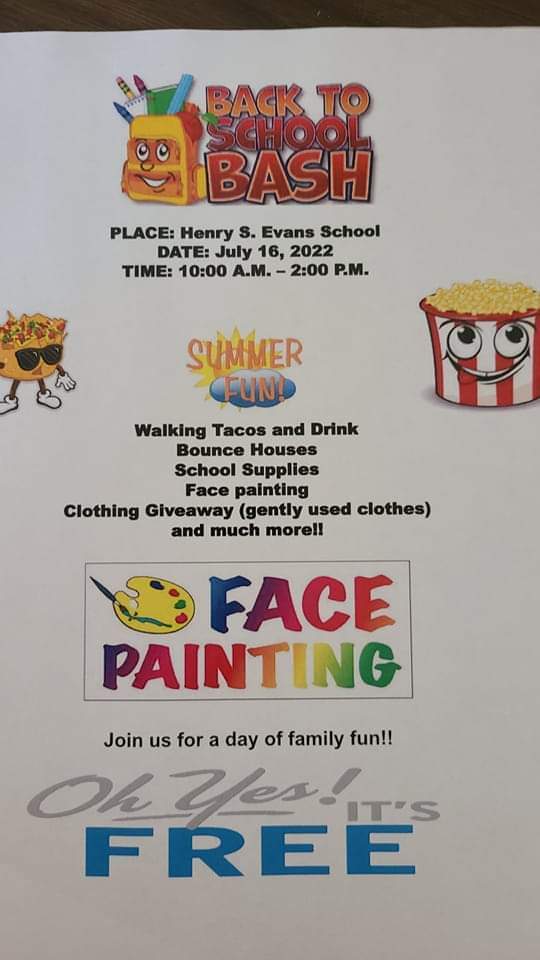 Please see the attached flyer for additional information about the RFCSC Summer Meals Program.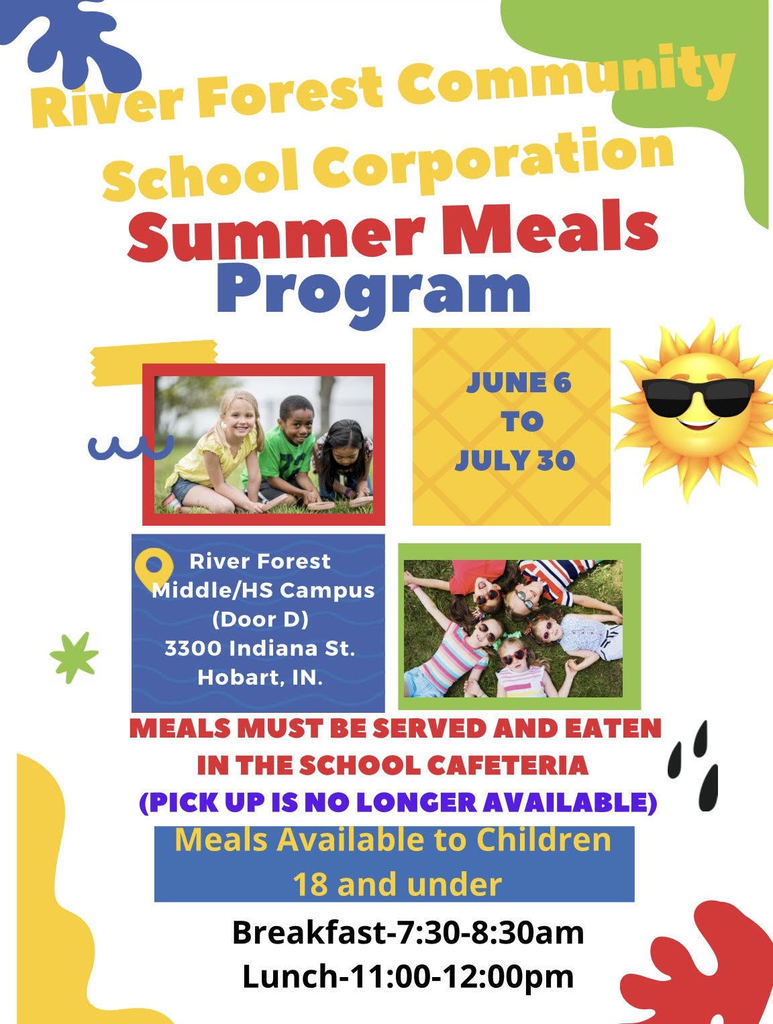 Please see the attached flyer for 2022-23 registration information.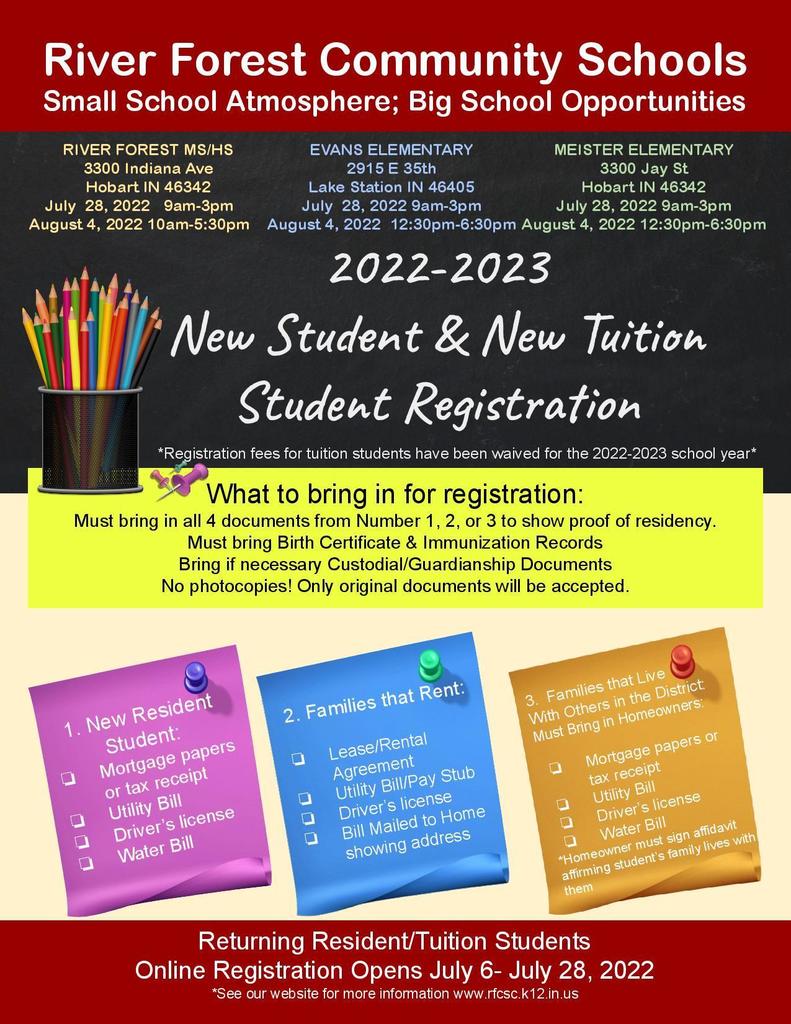 River Forest Students can attend the Boys & Girls Clubs Summer Camp for Free. Through a partnership between Boys & Girls Clubs and River Forest Schools, any student attending River Forest is eligible for FREE summer camp in 2022 at Lake Station Boys & Girls Club.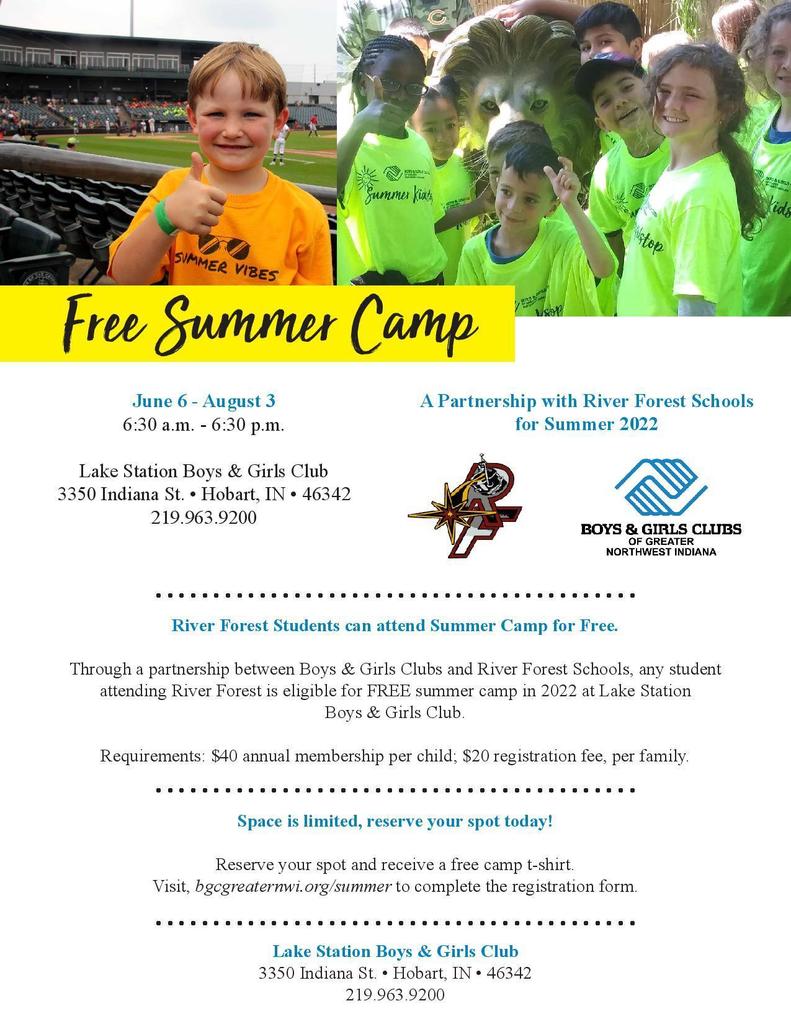 Mobile Market, by FoodBank of Northwest Indiana, will be at Meister Friday, April 15. 2-4pm. Please see the flyer for additional information.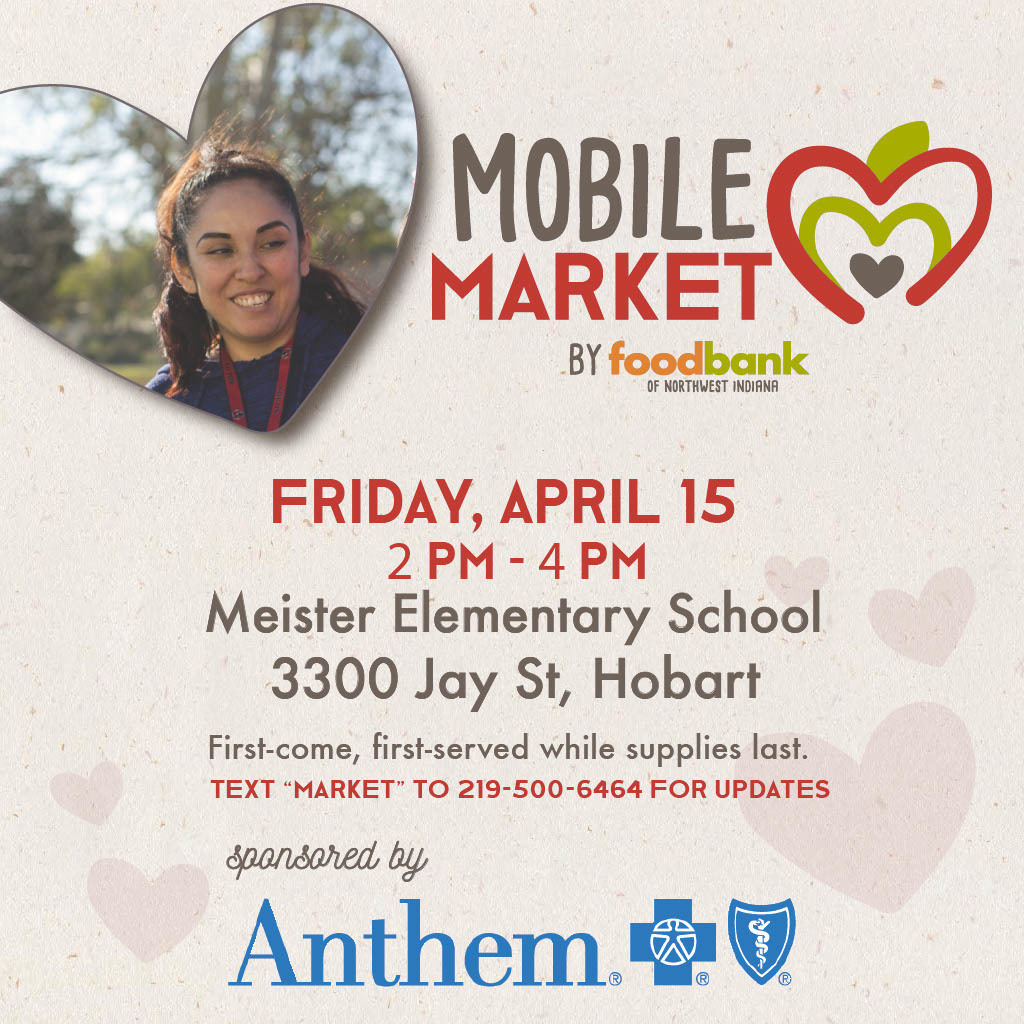 It's time again for Kindergarten Registration at River Forest! ​Do you have a child or know a child that will be 5 years old by August 1? Bring them in to register for Kindergarten on April 12 or 14. Please bring your child with you to registration for a short assessment. All documents needed for registration should be brought along as well. We look forward to meeting our newest Evans Panthers! We can't wait to see your smiles!

CROSSROADS YMCA SUMMER 2022 Register online at crymca.org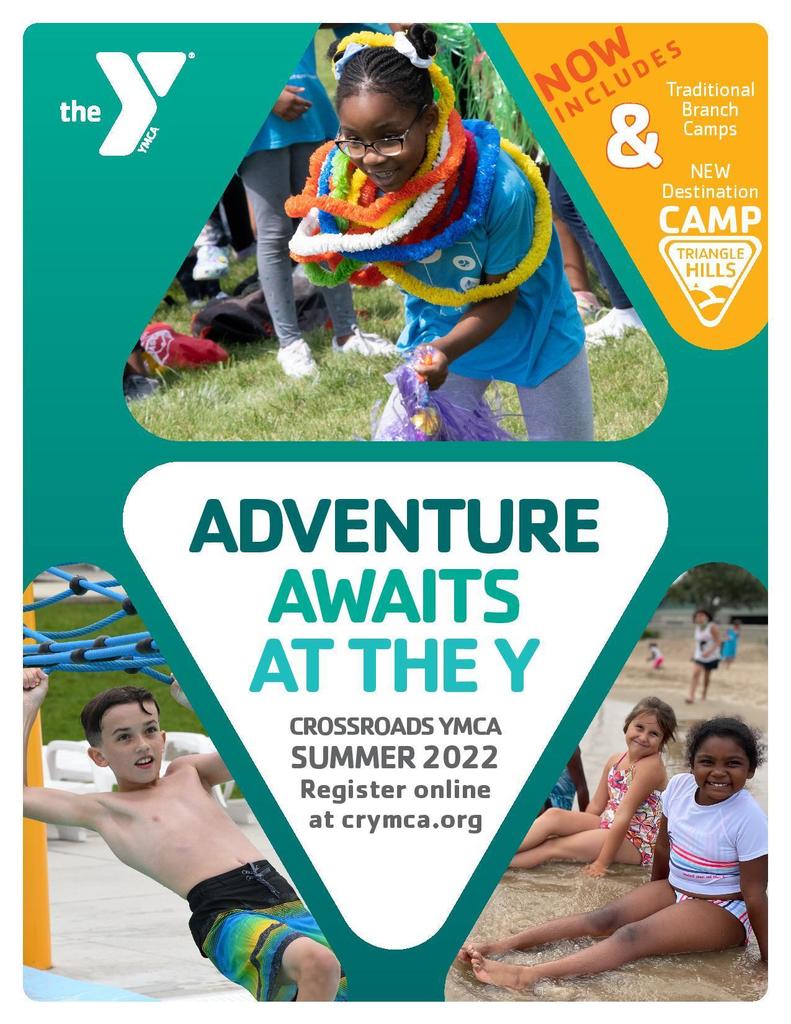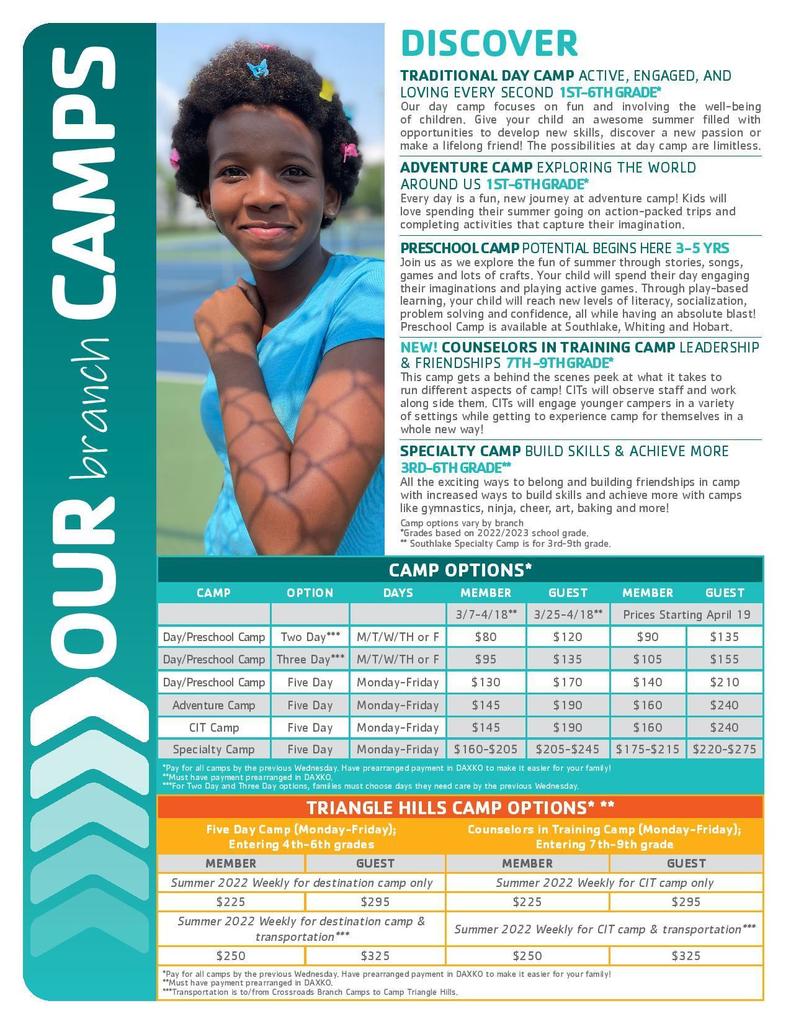 The Board meeting scheduled for Tuesday, March 15 will now be held on Thursday, March 17, 2022, at the River Forest Learning Center Door 1 at 4:45 p.m. There will be a Public Hearing of the Superintendent's contract (effective July 1, 2022) on Thursday, March 17, 2022, at the River Forest Learning Center Door 1 at 4:30 p.m. Public testimony will be taken at this hearing pursuant to Indiana Code 20-26-5-4.3 regarding the Superintendent's contract.

Good afternoon River Forest Community Members, The extension of the child nutrition waivers was not included in the Omnibus spending bill posted today by the Senate Appropriations Committee. If the waiver extension is not included in the final bill, the waivers will end on June 30, 2022, causing millions of children to face a hunger cliff when they lose access to summer and school meals. These waivers have been critical in supporting nutrition operations so that children have access to school, afterschool, and summer meals throughout the pandemic, and they are still needed to help schools and families recover from and respond to the economic, health, and educational fallout. This will massively affect K12 nutrition programs. If you have a few minutes, please reach out to Senators Braun and Young and request that the waivers be added to the Omnibus Bill. Friday is the deadline to encourage them to support the waivers as the senate votes on Friday! Senator Braun Email:
https://www.braun.senate.gov/contact-mike
Senator Mike Email:
https://www.young.senate.gov/contact/email-todd

Pre-K Registration - April 5th. Please see the flyer for additional information.

Kindergarten Registration - April 12 & 14. Please see the flyer for additional information.

Good evening River Forest Families, Because of recent changes in school guidelines by the Indiana State Department of Health for COVID-19 quarantine protocols and reporting procedures, River Forest Community School Corporation will begin to operate as mask optional effective immediately. Please note, there still is a Federal mask requirement on all busses, so River Forest will still need to follow these procedures until the FTA changes this requirement. Families will still be allowed to wear masks if they choose, but there is no requirement for masks except for on busses effective February 23, 2022 7:00 pm