Please help our school's Library Media Center earn scholastic dollars/rewards AND give the gift of reading to a loved one by making a purchase at the RF Winter Book Fair! The Book Fair will run from December 2-December 9! Click the link for all the details!!
https://bookfairs.scholastic.com/bf/riverforestmiddleschool

SCHOLARSHIP OPPORTUNITY!! The Jim and Betty Dye Scholarship Program awards $2000 per semester up to eight undergraduate semesters ($16,000). The deadline is March 1, 2023. Eligibility requirements are as follows: · U.S. Citizen · Resident of Lake, Newton, Porter, or Jasper County, Indiana · Current senior at a Lake, Porter, Newton, or Jasper high school · Minimum GPA of 3.5 (out of 4.0) · Test scores are optional but additional consideration is given to applicants submitting a minimum composite 1200 SAT/25 ACT or greater · Admitted to one of the following universities: IU Bloomington, IU Northwest, IUPUI, Purdue University West Lafayette, Purdue University Northwest, and Ball state University Application:
https://dyescholarships.org/
Questions:
info@dyescholarship.org
or 219-836-1100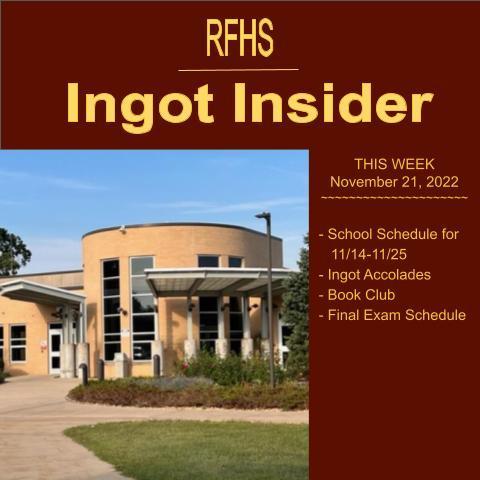 Due to staff shortage at all buildings, all River Forest schools will be on e-Learning for Monday, November 14, 2022. Students do not report to school on e-Learning days and will be able to contact their teachers for login detail. Please visit the River Forest Schools website for any other pertinent information. Debido a la falta de personal en todos los edificios, todas las escuelas de River Forest estarán en e-Learning el lunes 14 de noviembre de 2022. Los estudiantes no se reportan a la escuela los días de E-Learning y podrán contactar a sus maestros para iniciar sesión en detalle. Visite el sitio web de River Forest Schools para cualquier otra información pertinente.

River Forest put on a beautiful Veterans' Day Ceremony this morning. Thank you to all that participated and thank you to all of our veterans--you are very much appreciated!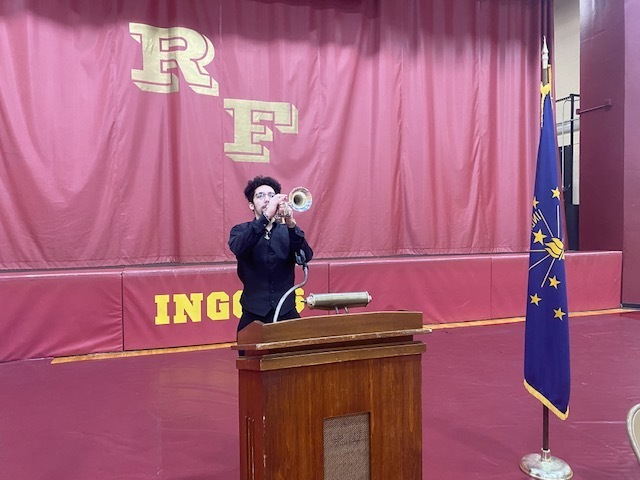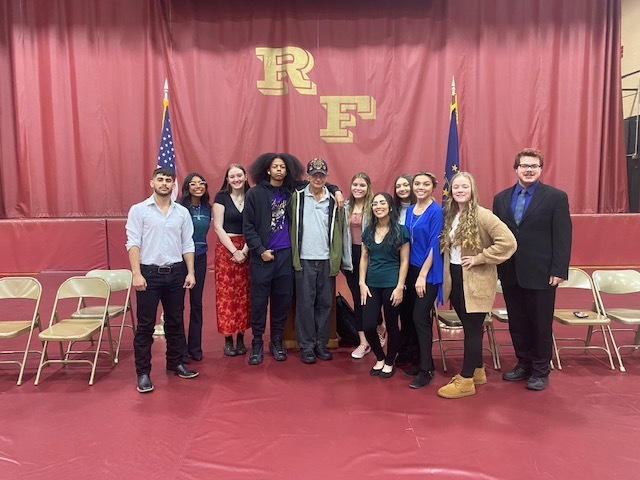 Ivy Tech is offering FREE tutoring for Dual Credit Students!!!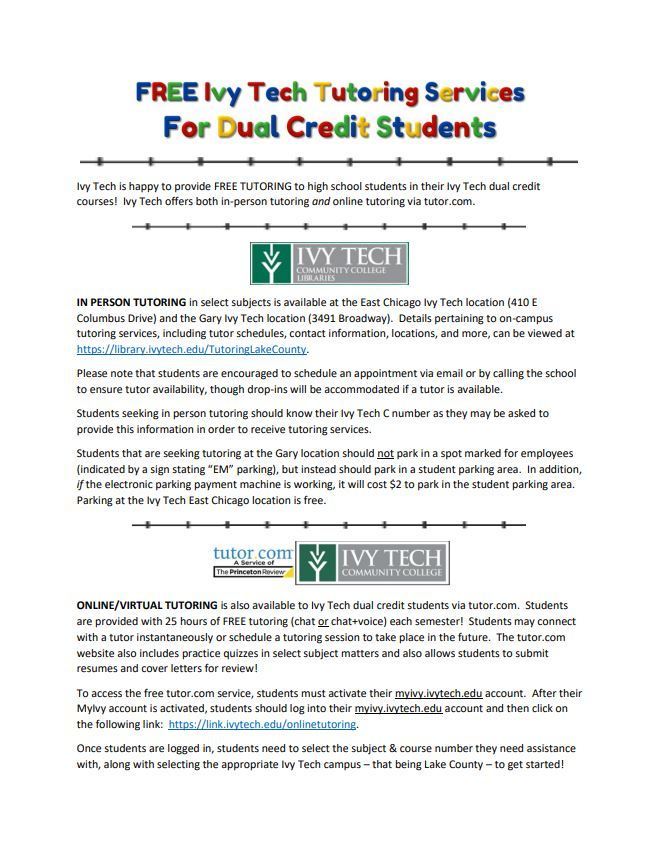 2022 RFMS/HS Fall Sports Awards Winners!! Congratulations Ingot Athletes!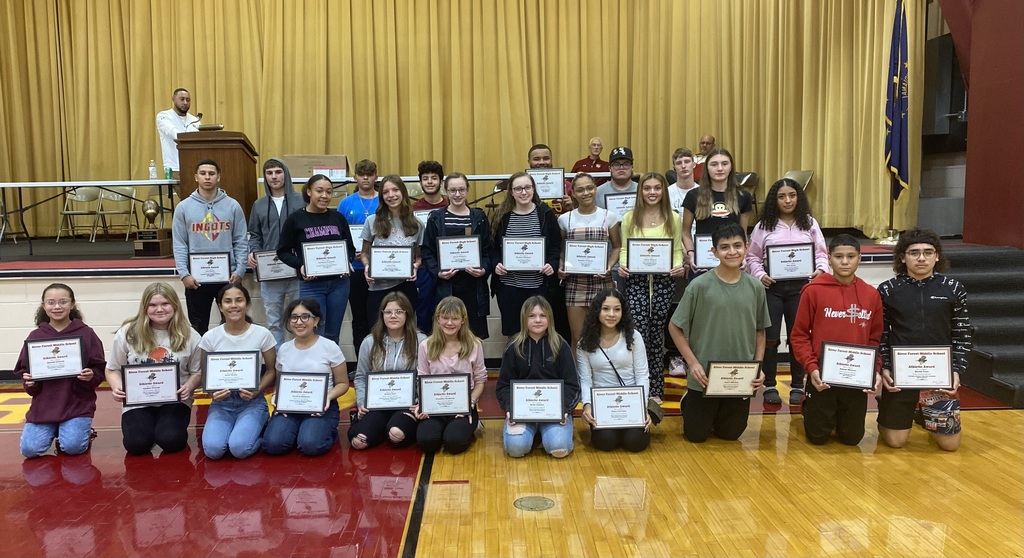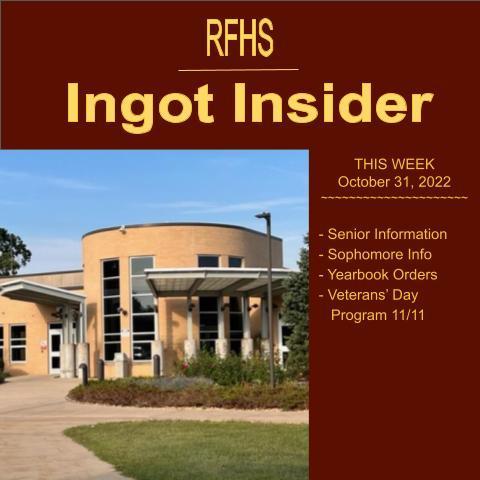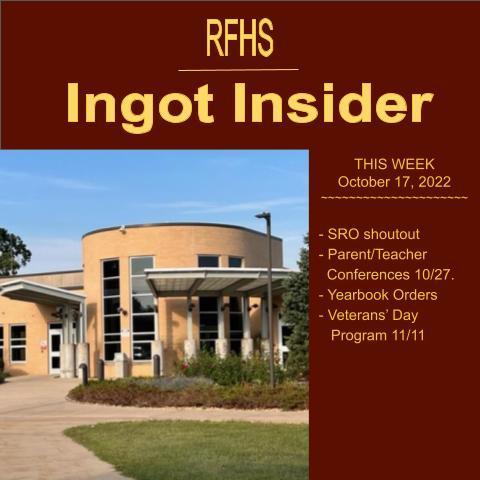 October 10th was World Mental Health Day. Sometimes life can be overwhelming and it can be hard to work through difficult times. Did you know that the River Forest High School Guidance department has a calming area for students to use? Did you know that the Guidance department Google Classroom pages have Virtual Calming Room with resources for students to utilize?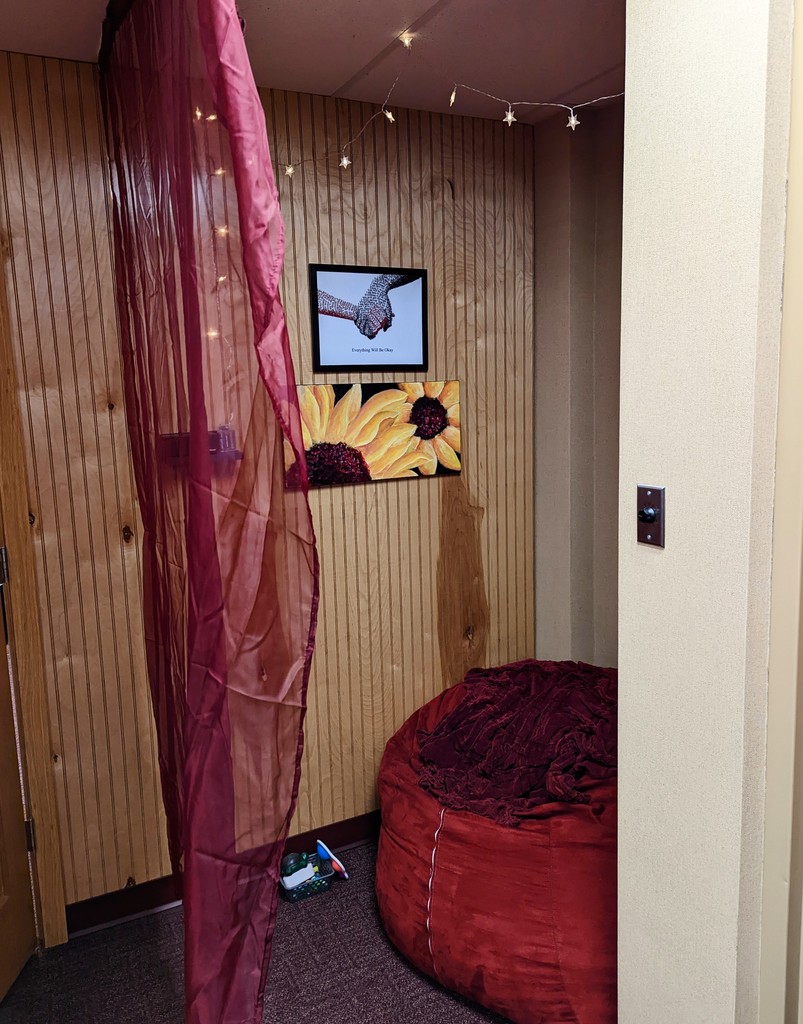 Middle school art students were busy in the 1st quarter collaborating to create these Kelsey Montague inspired wings and a Dot Day display inspired by Peter H. Reynolds. #Whatliftsyou was a great conversation starter in our classes and students sure did make their mark kicking off the school year! Stay tuned for what's coming next with Mrs. Rutherford!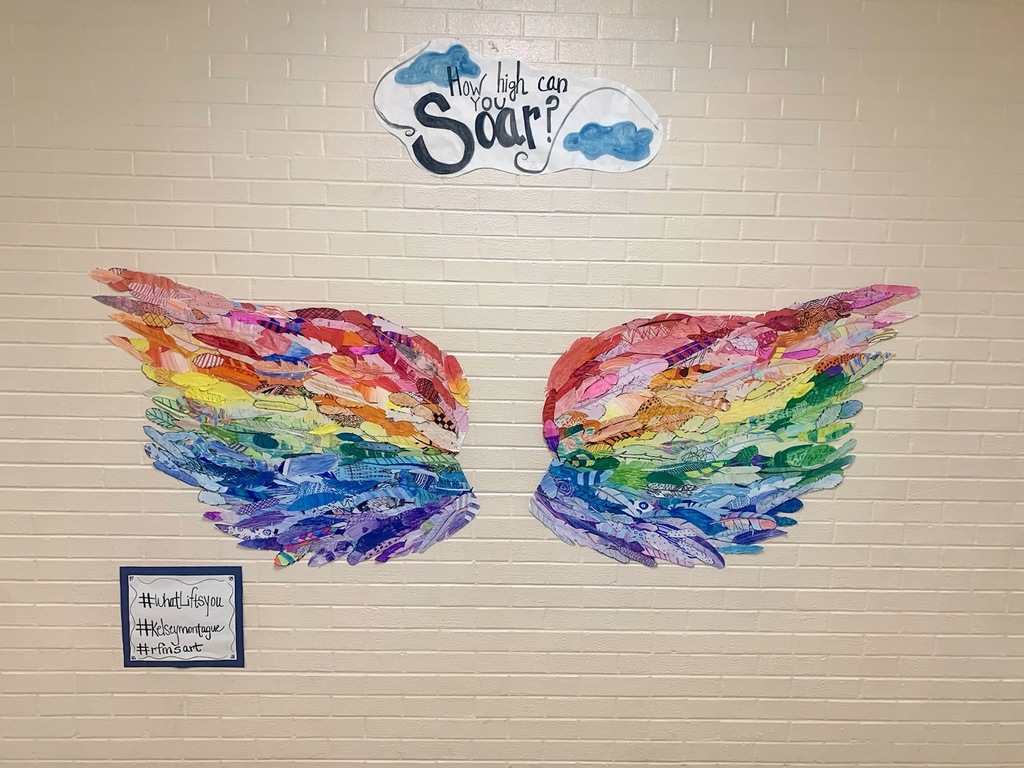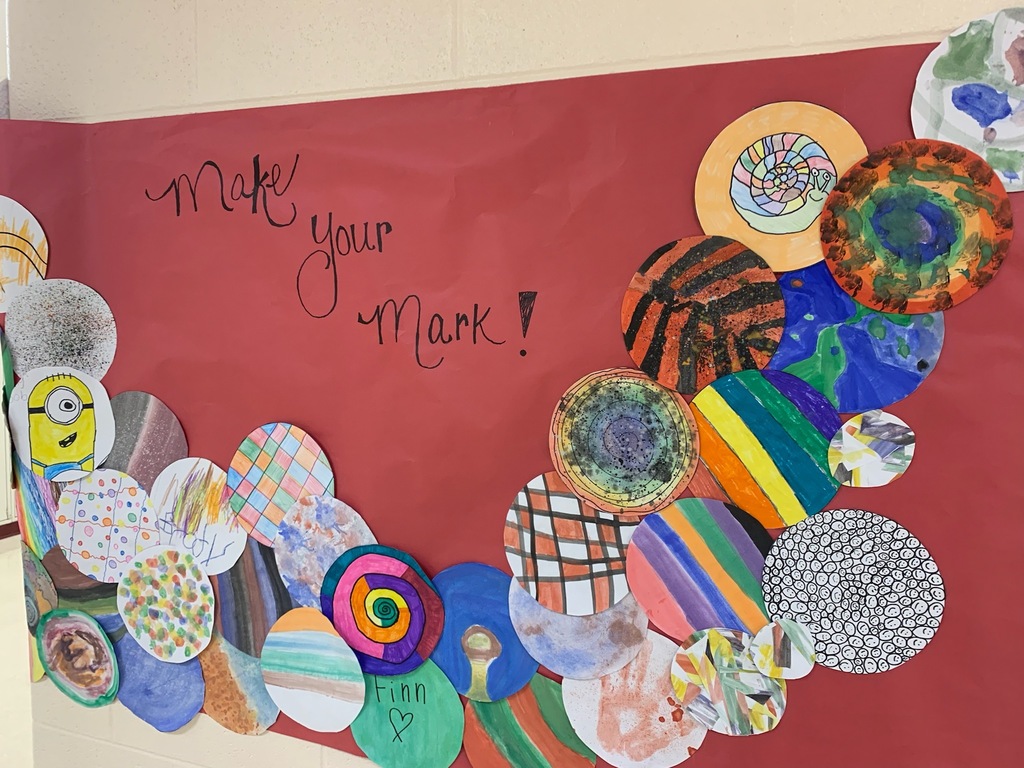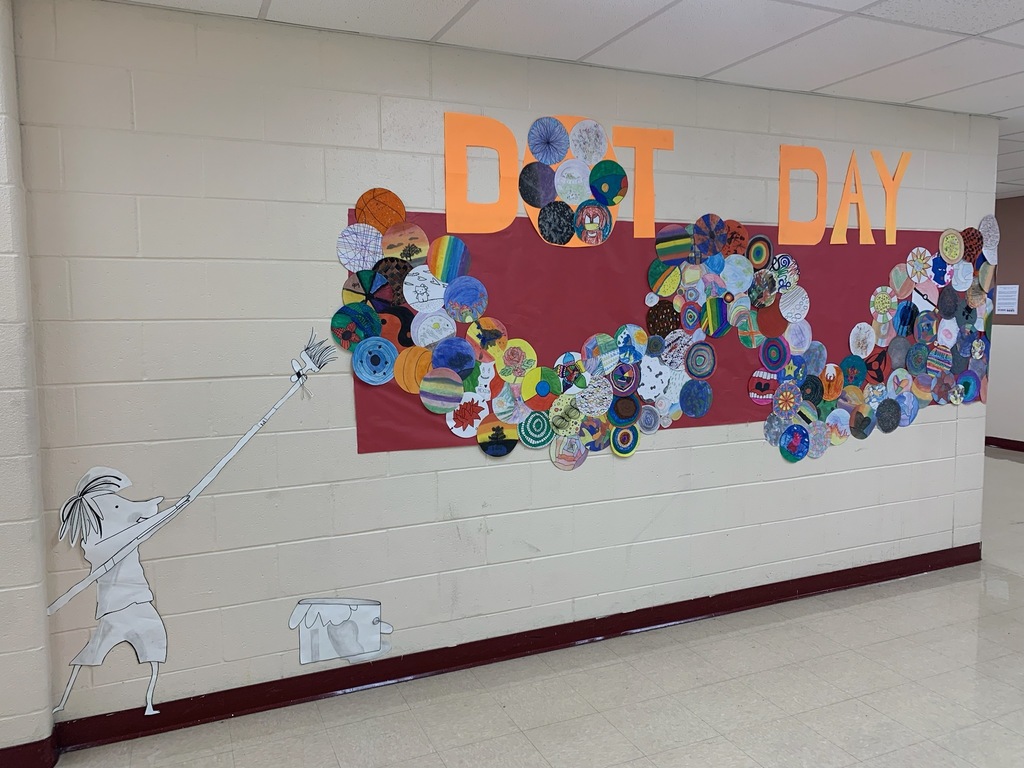 Please check out this week's high school newsletter, and remember: No School for Fall Break on 10/21 or 10/24! Enjoy your short week and long weekend :)
https://5il.co/1jdvj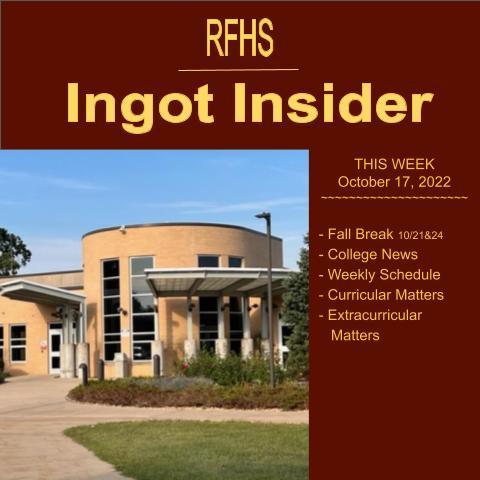 NATIONAL SCHOOL LUNCH WEEK IS THIS WEEK!!!!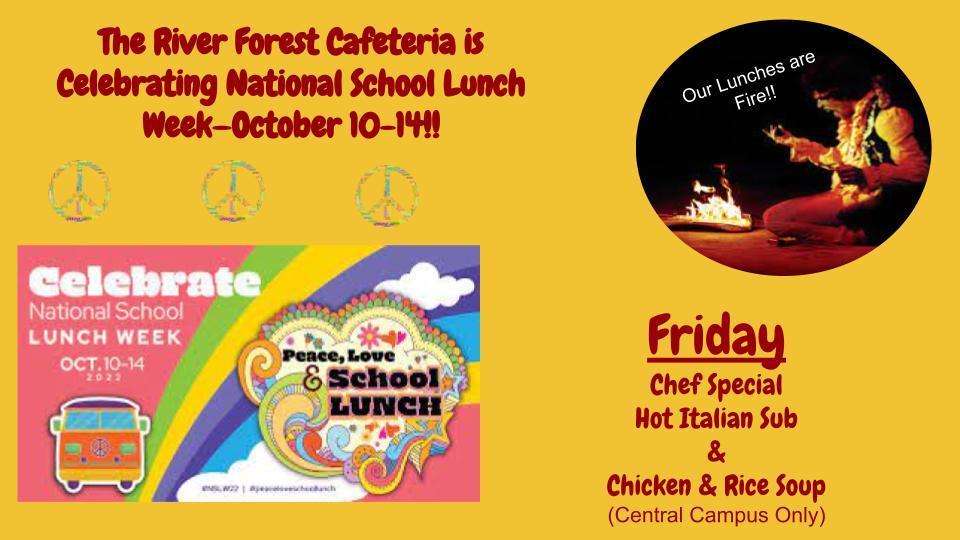 River Forest 2019 Graduate Makayla Brooks has some of her artwork on display at the Lubeznik Center of the Arts in Michigan City. The show is titled "Color as Form and Feeling". Makayla's pieces that are featured were created while enrolled in IUN's School of the Arts. She is currently preparing for her Senior Showcase that will take place this Spring prior to her graduation. Please view the attachments to view her work and to gain additional information on her show. Way to go Makayla!
https://nwi.life/article/lubeznik-center-for-the-arts-hosts-october-first-friday-with-two-new-exhibitions/
--