Hello Ingots! The Coats for Kids and Families Organization are collecting new and gently used clean WINTER coats. Winter is cold and our hope is to make sure that all students and adults have a winter coat to help them stay warm throughout all the cold weather. Please help us meet our community's needs and donate a winter coat. Coat collection will go until October 29th. Coats can be dropped off at one of the elementary schools and/or Middle/High School. Thank you for your help.
Parents & Family of current 6th-7th graders, Please join me via Livestream for a 25-minute parent informational meeting on Monday, October 11th at 7:00 pm! A tour director will give you all the details about this once-in-a-lifetime adventure to Washington, D.C. and Mount Vernon during the summer of 2023. To join the meeting, simply click this link: schooltrip.us/RiverForestIN23 Also, please RSVP for the meeting if you haven't already. Your student will bring home an RSVP slip today. You can either have your student return the slip to me, or click here to RSVP digitally:
https://forms.gle/Bd2XGKnUL5v1VvXE6
I sincerely hope you will take advantage of this special opportunity to invest in your student's future, and that you will consider joining me on this journey as well! Regards, James Witt
Tonight's middle school football game vs Edison has been postponed due to Covid issues at Edison. Boys will report to practice instead.
Spirit Week Monday, Oct. 4th- Friday, Oct. 8th Movie Monday- Dress up like your favorite character from any movie Team Spirit Tuesday- Support our Ingots. Wear our school colors (red, gold, white)! Couch Potato Wednesday- Dress in your comfy lounge wear Twinning Thursday- Match a friend! Formal/Fancy Friday- Dress in your nicest/fanciest clothing
Families of current 6th-7th graders, I am very excited to announce that I will be leading a group of students and parents on an educational tour to Washington, D.C. and Mt. Vernon on June 14th-17th, 2023. Please join us on Monday, October 11th at 7:00 pm via Livestream for a 25-minute informational meeting where each traveler will be eligible for an Early Bird Scholarship of $300! To join the meeting, simply click this link: schooltrip.us/RiverForestIN23 For any other questions, feel free to contact Mr. Witt at
jwitt@rfcsc.k12.in.us
Don't miss out!
https://www.facebook.com/worldclassrooms/videos/2373814996201746/
The RFCSC will have an elearning day on Friday. All classes will post assignments by 9am via their Google classrooms.
Parents, every student in the RFCSC will receive a free t-shirt for being in attendance on Friday. Friday, 9/17 is our annual count day!

COVID-19 Vaccination Clinic: Tuesday, August 31st 12:00 Noon to 7:00 pm; and, Wednesday, September 1st 12:00 Noon to 7:00 pm. LAKE STATION THOMAS A. EDISON JR SR HIGH SCHOOL 3304 Parkside Avenue, Lake Station, Indiana 46405 West-side Parking Lot - "H-doors"
Fall Picture Day is Monday, September 13!
First Day of School Schedule!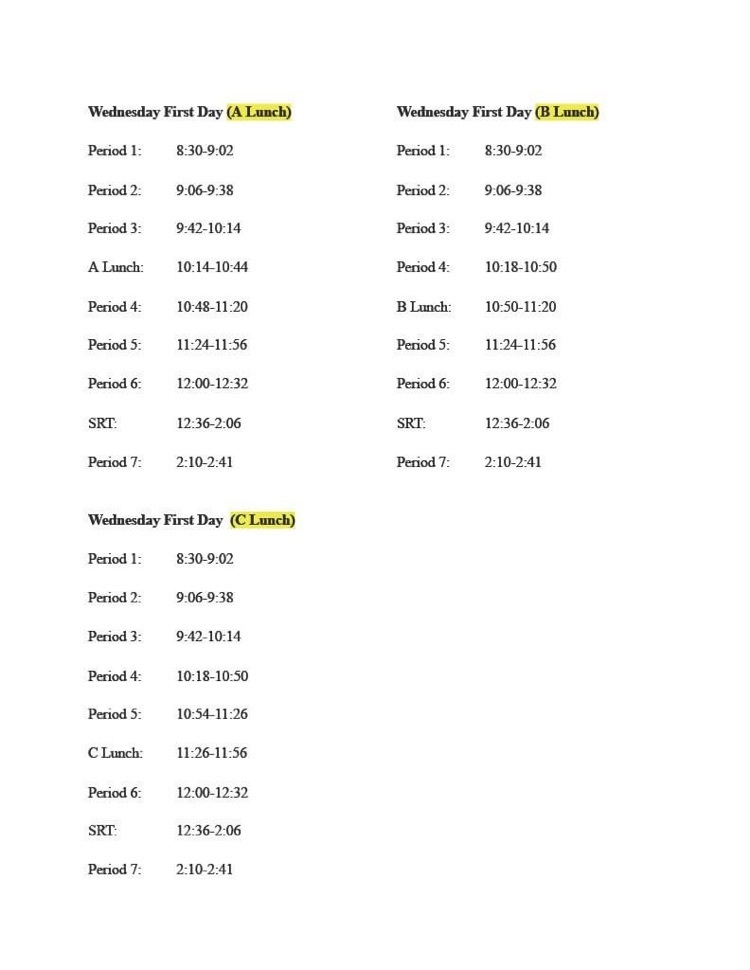 On Friday, August 13, 2021, River Forest Middle School will be hosting a "Welcome to RFMS Day" for all incoming sixth grade students. This orientation-style event will begin with your child being picked up by the school bus at their normal bus stop and then arriving at RFMS at the regular drop off time—roughly 7:20am. Please view the attached letter and agenda.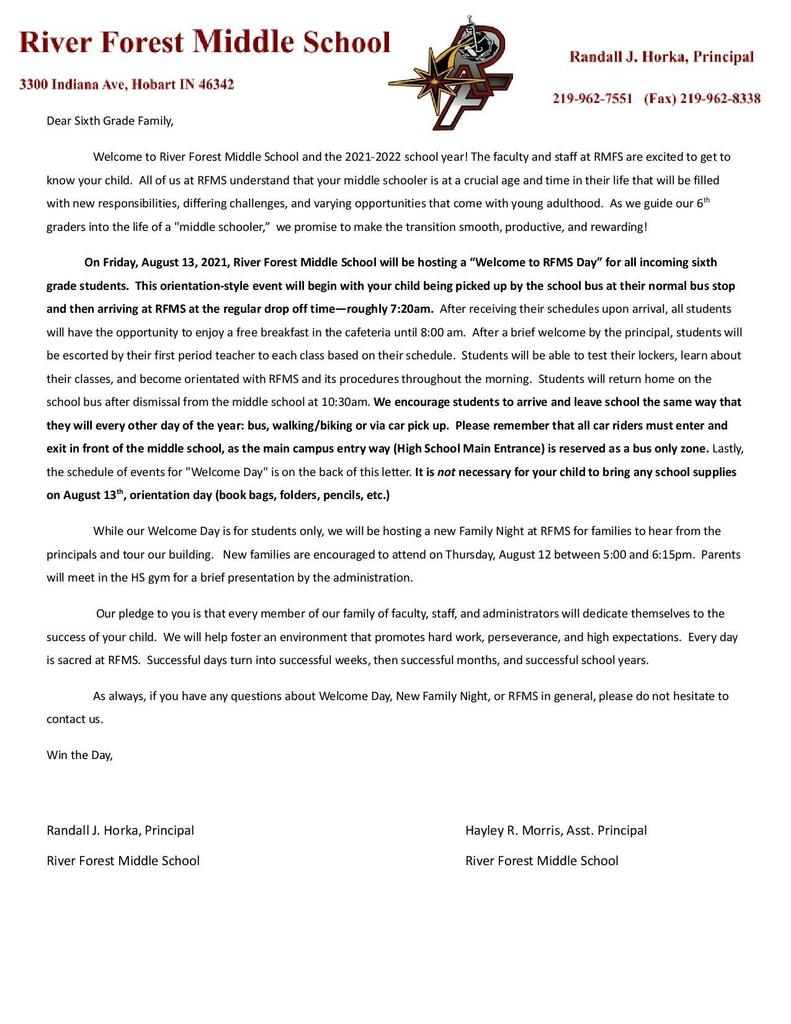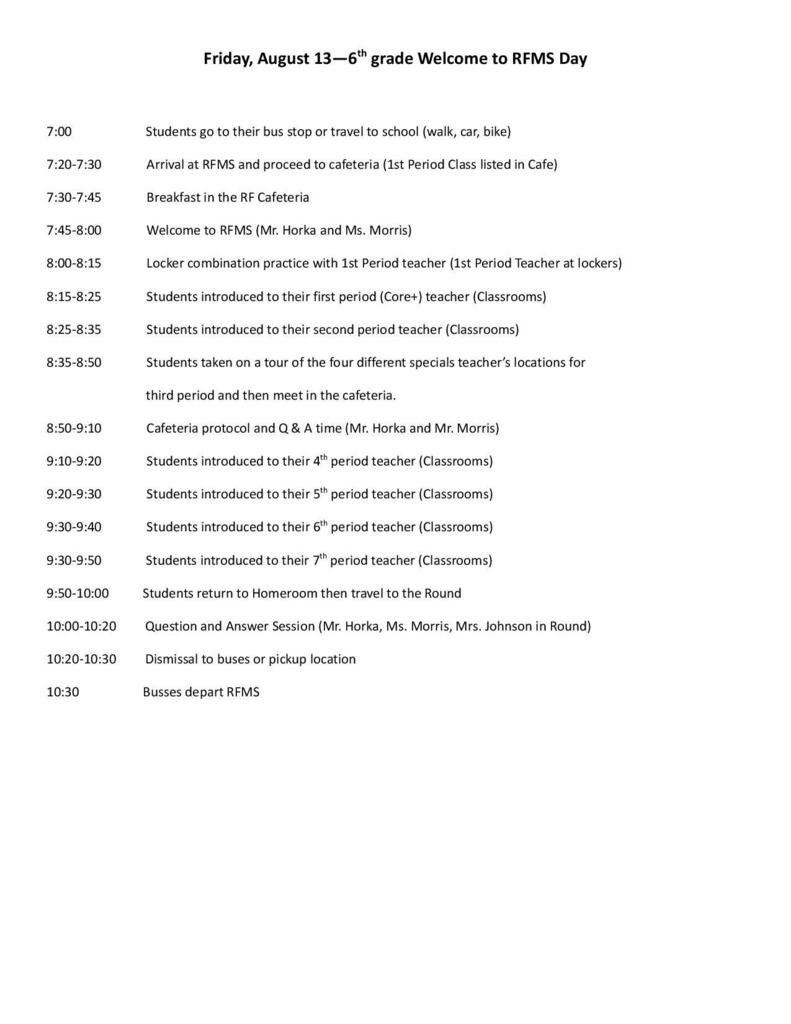 Boys & Girls Club Back to School Program flyer.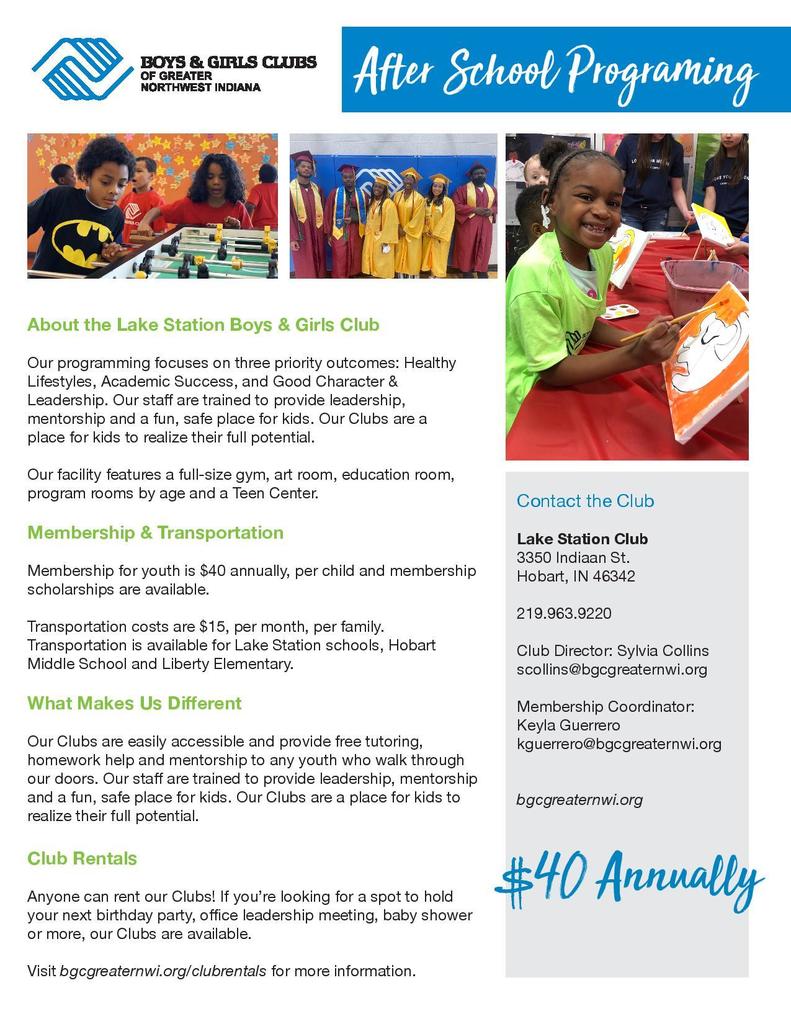 6th, 7th, and 8th Grade Girls MS Volleyball will start on 8-16-21 through 8-20-21 from 3pm - 5pm in the MS Gym with Coach Forsell, Coach Pugh, and Coach Engels. Students will need to get a physical along with signed concussion and cardiac arrest forms to participate. Forms can be found at
www.ihsaa.org/Schools/Forms
The first ever River Forest Middle School Softball game took place this evening at Wheeler! Thank you to everyone who made this night possible!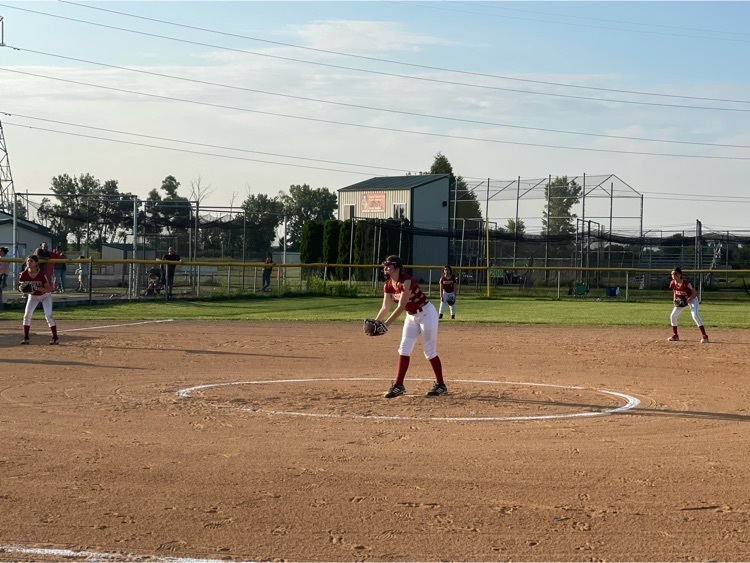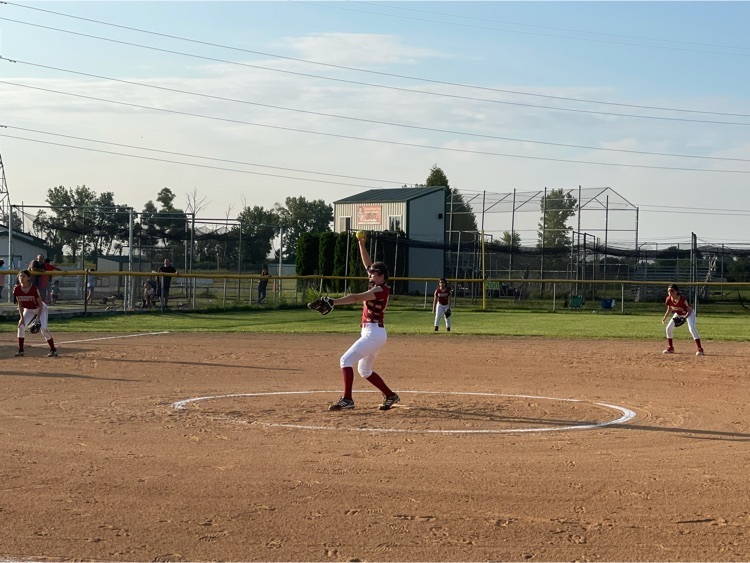 The Lake Station Boys & Girls Club is having a talent Showcase on August 13, 2021. Please see the flyer for additional information.
Information about New Family Night at River Forest Middle School!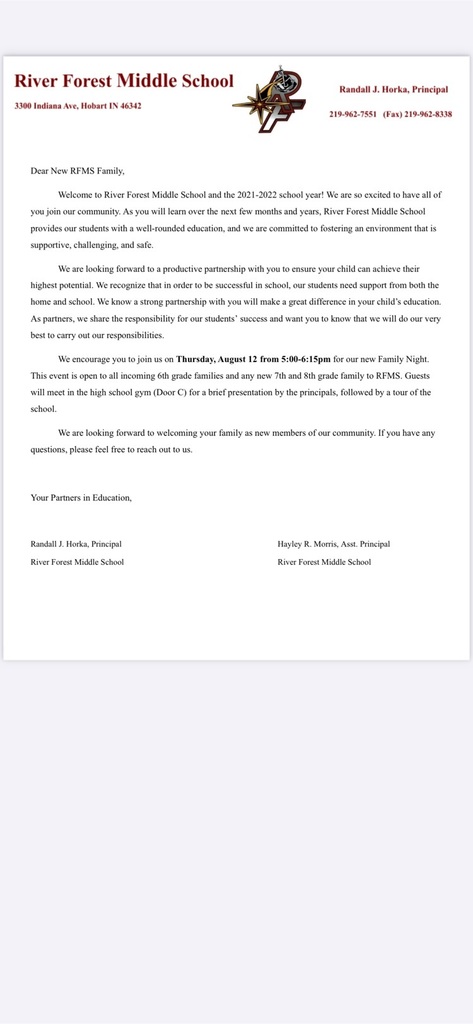 Middle school football begins next Monday, August 2, 20221. Any 6th, 7th, or 8th grade student interested in playing needs to report to the football field next Monday at 3pm. Practices will take place daily, Monday through Thursday, from 3 to 5pm. YOU MUST HAVE YOUR PHYSICAL TO PARTICIPATE!
Info regarding 6th Grade Orientation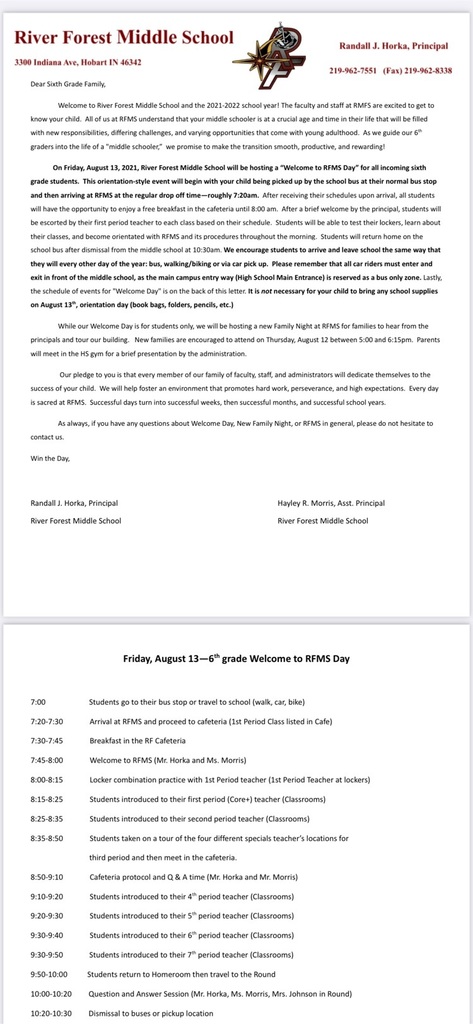 Michelle Martin, thank you for contributing to the success of River Forest students with your White Level donation to RF's scholarship fund!!!