Please see attached for this week's news and notes! It's homecoming week! We will be checking grades and attendance when selling dance tickets...make sure your students are "in good standing" to ensure they can attend!
https://5il.co/25l62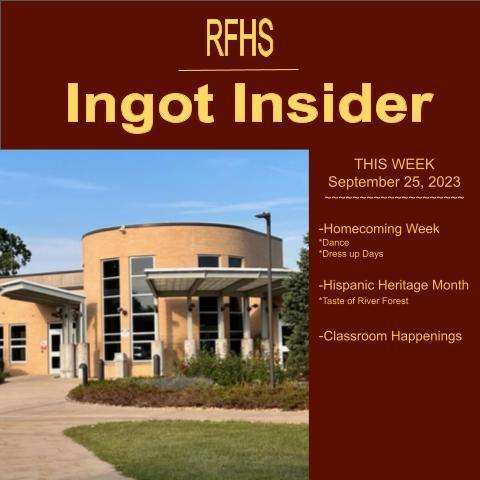 Please see attached for Homecoming information, photos of senior nights, senior sunrise, classroom events, and sportsmanship awards. We are seeing a lot of students coming to school without Chromebooks, or without their devices charged! Please remind them to be prepared!
https://5il.co/250ut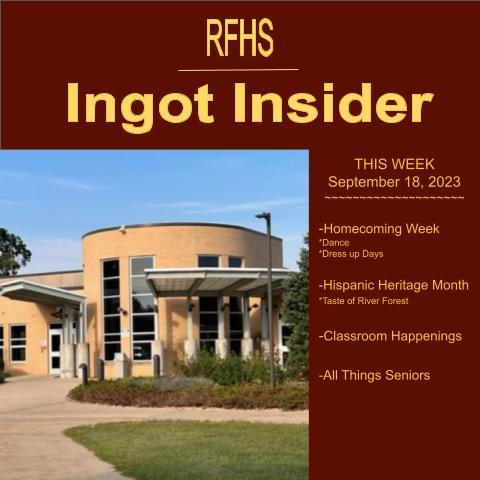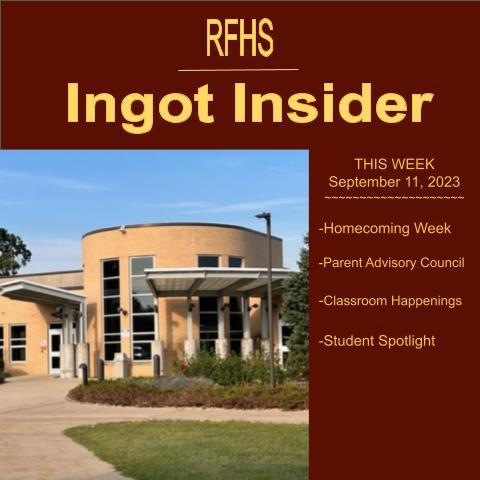 Please see the Ingot Newsletter for lots of updates including classroom photos and photos of our athletes!!
https://5il.co/243w4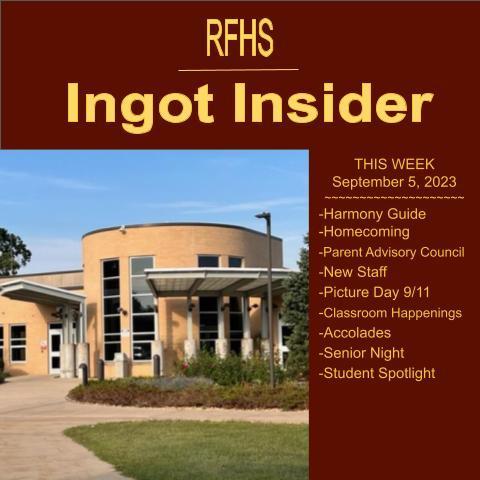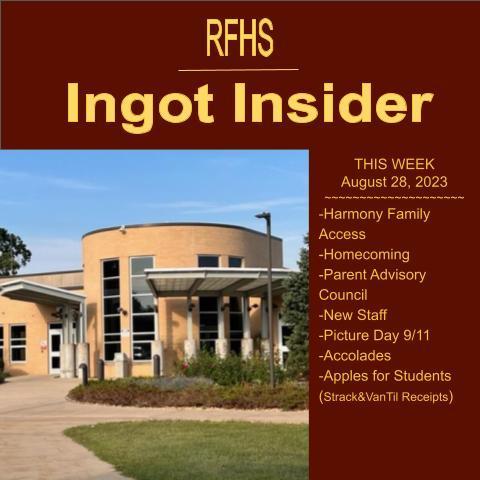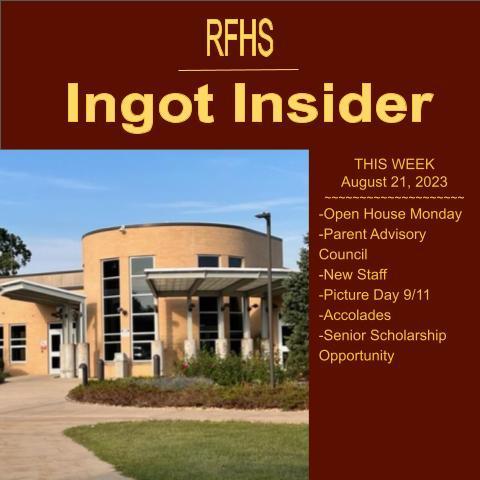 The 2022/2023 Yearbooks have arrived!! If you ordered one, they are available for pick up in the main office!!

Join us for Meister Elementary Back to School Night! August 14, 2023 4:00-6:00 PM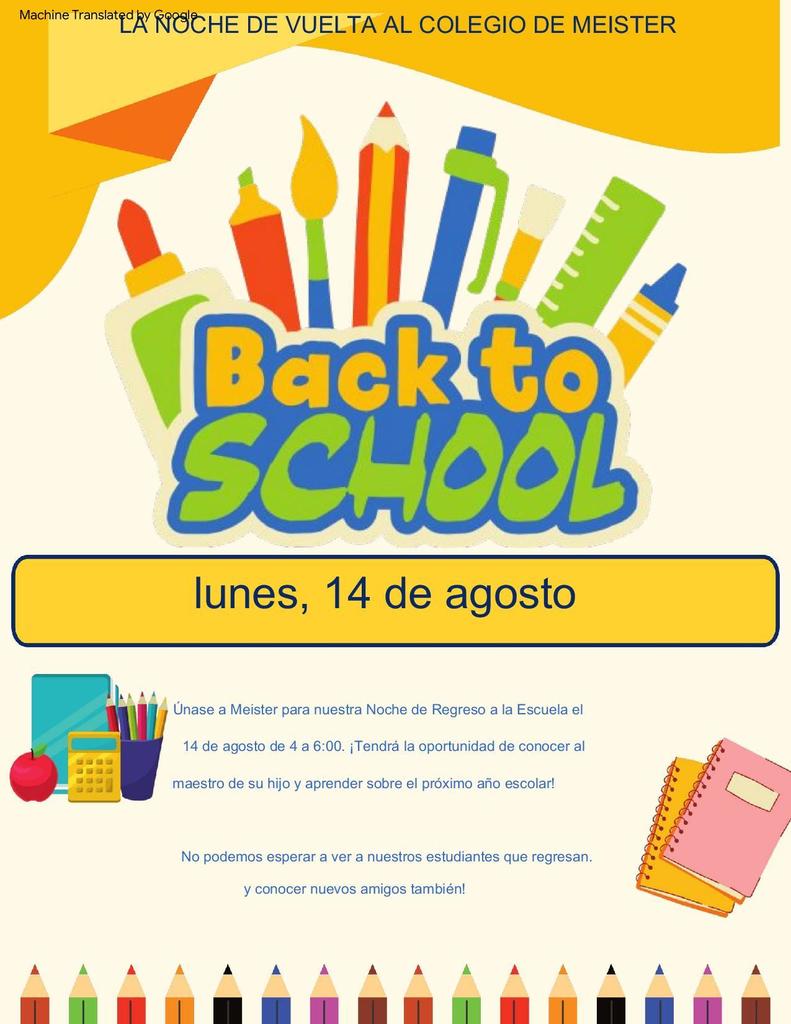 Save the Date--Back to School Night is Monday, 8/21/23 from 5-6:30 pm. Join us to walk through your student's schedule, meet their teachers, and chat with admin and counseling staff.

Join us for Meister Elementary's Kindergarten Orientation August 11, 2023 12:00 in Meister Gym.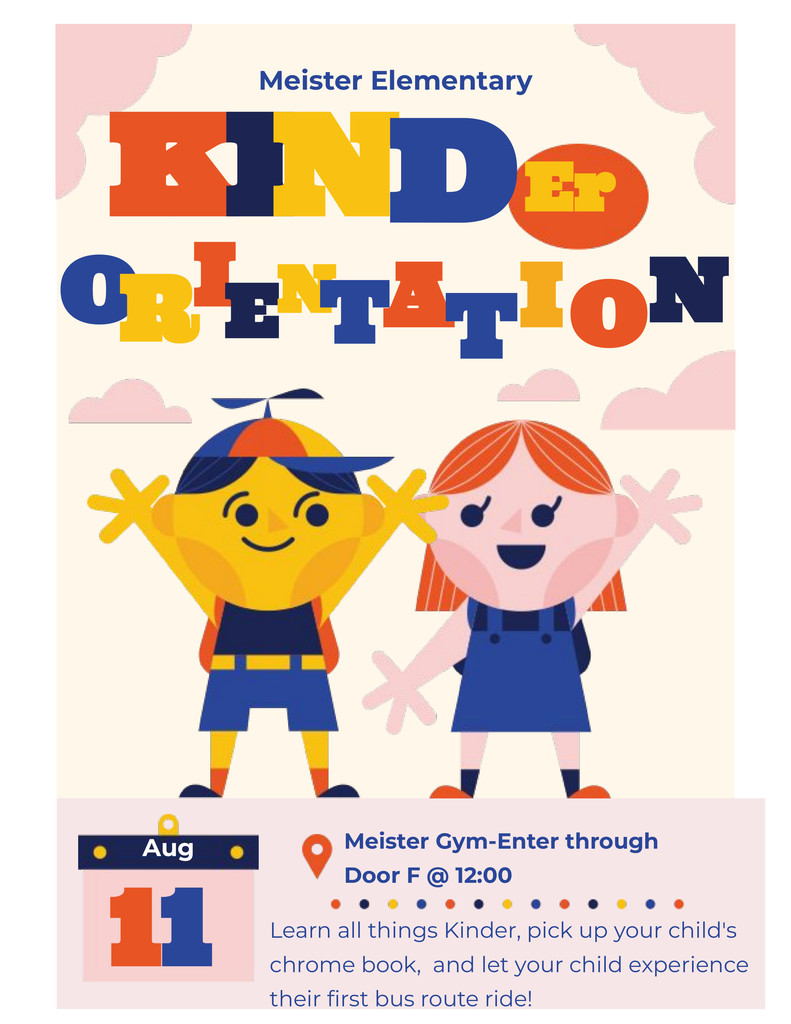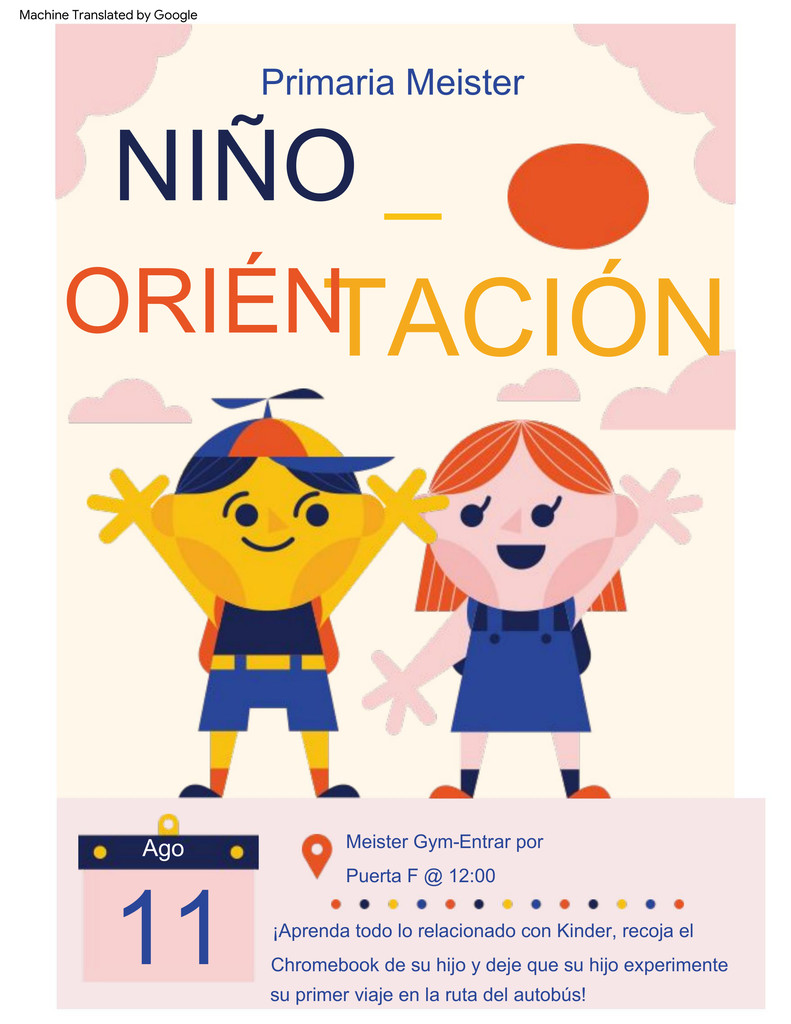 Join us for Meister Elementary Back to School Night! August 14, 2023 5:00-6:30 PM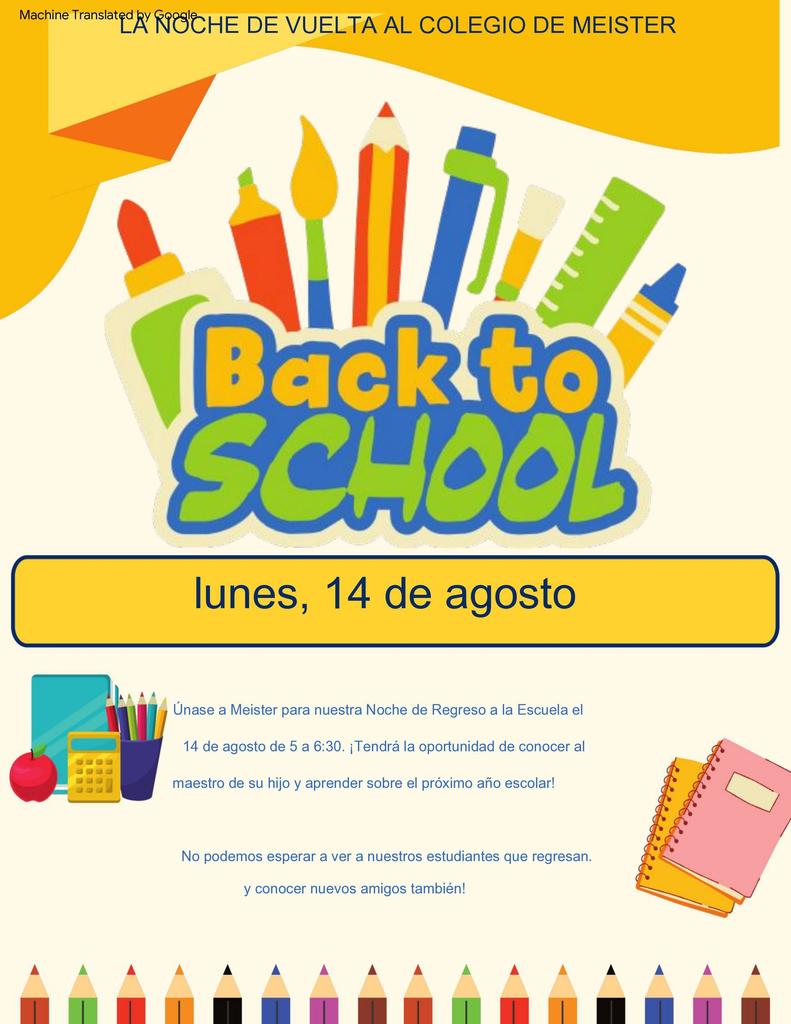 There are still some spots available in the Little Ingot Pre K afternoon class! This FREE preschool welcomes children who turn 4 by August 1, 2023. Classes are daily from 12-3. Lunch is provided, and there are no enrollment fees or monthly fees! If you have a child who meets the age requirement, come to Evans Elementary on Thursday, July 27, 2023 between 9 and 3 to register!

RFHS Cheer Callouts Tuesday, July 18, 2023 Routine/Practice Wednesday, July 19, 2023 Routine/Practice Thursday July 20, 2023 Tryouts 3-5pm High School Gym

RFCSC 2023-24 Registration Information. Returning student registration opens July 17, 2023. Please login to your Harmony Family Access to complete registration.

Northshore is hosting a Physical Clinic Friday, July 14th from 8am-3pm for athletes at the High School. Please see the attached flyer for additional information.

Off site lunch brought to you in 4 different locations all summer long Monday-Friday June 14-July 28! Please see the flyer for locations and additional information.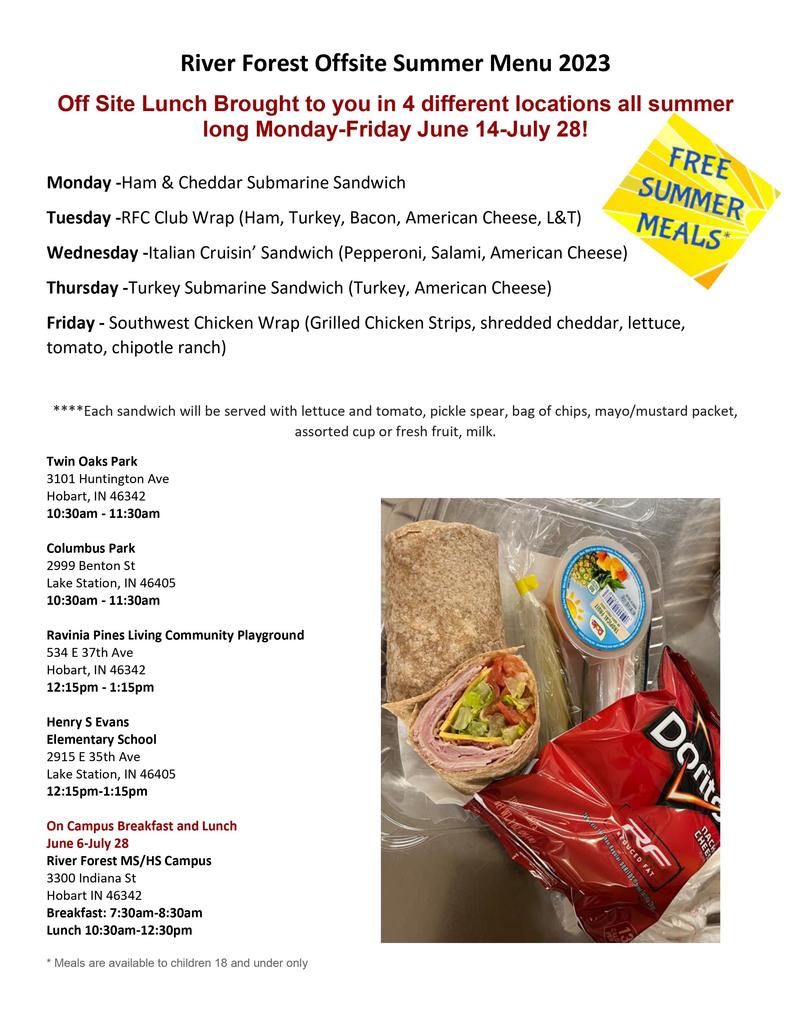 Community Eligibility Provision Notification Dear Parent or Guardian: We are pleased to inform you that the River Forest Community School Corporation will be implementing the Community Eligibility Provision (CEP) for meals served on the National School Lunch Program and School Breakfast Program for the 2023-2024 school year. All students enrolled within the district are eligible to receive a healthy breakfast and lunch at school at no charge each day of the 2023-2024 school year. No further action is required of you. Your child(ren) will be able to participate in these meal programs without having to pay a fee or submit an application. If we can be of any further assistance, please contact Nick Alessandri at 219-962-7551. Sincerely, Samantha Berrier Chief Financial Officer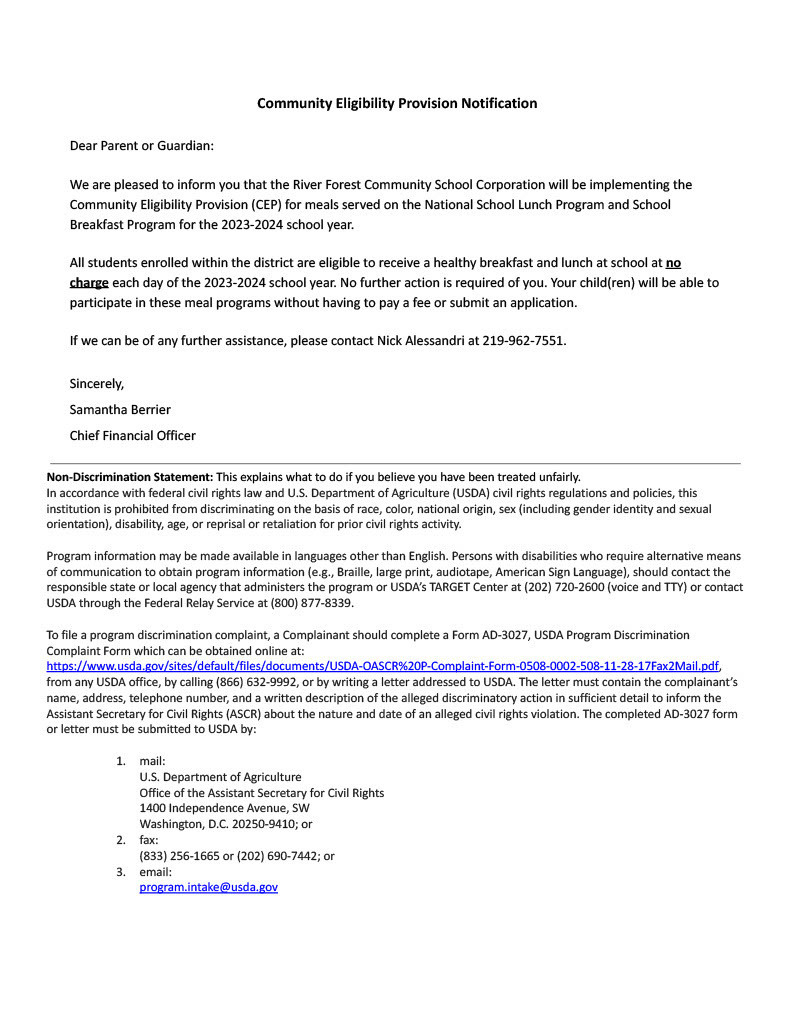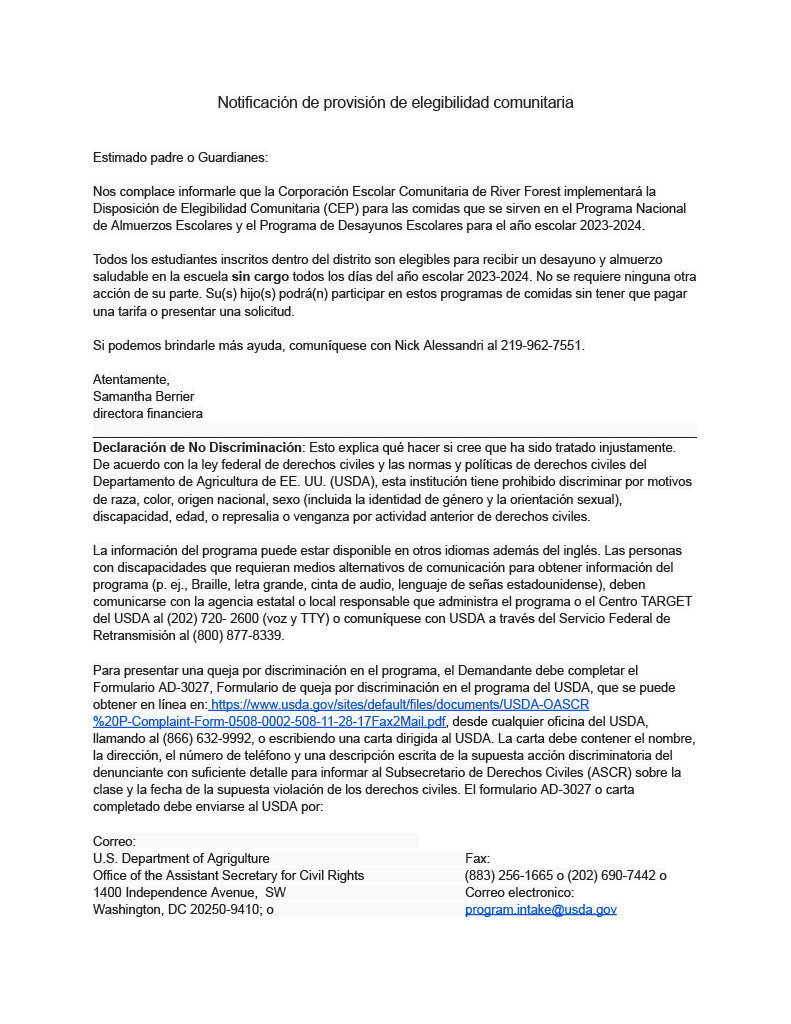 Effective June 6th, a River Forest Community School Corporation Board of School Trustees member seat became vacant. Any individual who is interested and resides in the River Forest Community School Corporation district is asked to please contact River Forest School Board clerk Diana Villarreal via email at
dvillarreal@rfcsc.k12.in.us
and provide a statement of interest and contact information. All information should be submitted by June 16, 2023. The School Board will review candidates and make the determination on the new member of the board. Applicants should address their information to River Forest School Board President Steve Kissel.

Summer School Bus Routes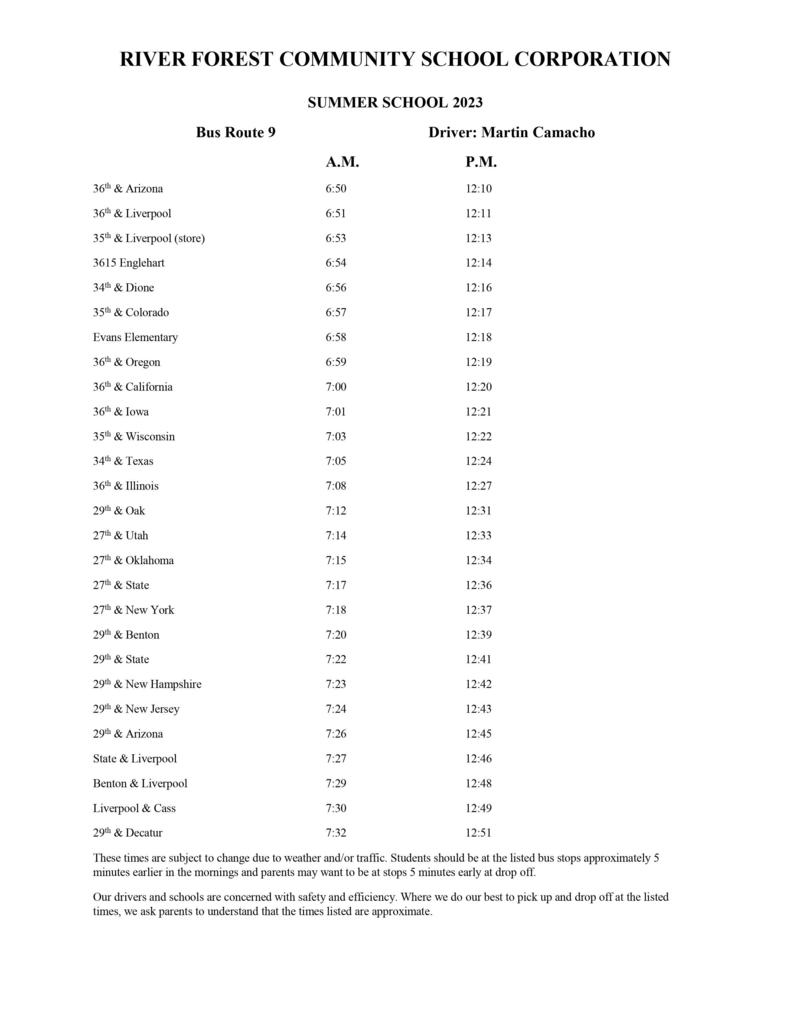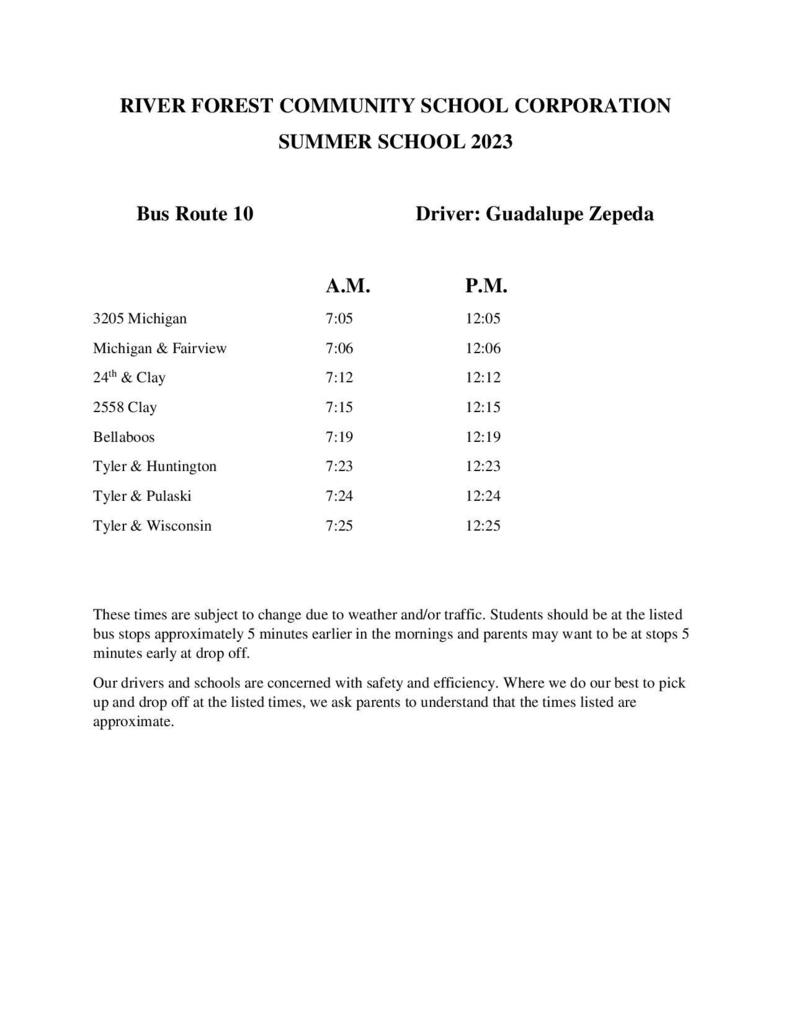 River Forest Food Service is Going on Tour ALLLLLLL Summer Long! Click here for the details!!!
https://5il.co/1vgv3