Upcoming Study Tables Schedule: Tuesday: 6th ELA/Math; 7th Math; 8th Math Wednesday: 6th ELA/Math; 7th ELA; 8th ELA Study Tables run til 4 pm with late buses daily! #WINtheDAY
On Tuesday, 2/11, RFMS will hold its annual Winter PEP Rally for all winter sports, clubs, and academic teams. Later that evening, the Lady Ingots take on Edison beginning at 5pm in the MS gym!

All schools will be on a two hour delay Thursday, February 6th. Students should be at bus stops two hours later than the normal pick up time. School doors will open two hours later than normal. Elementary schools will not be serving breakfast.
3rd quarter Progress reports for the Middle School will be given to students to bring home on Friday, 2/7. #WINtheDAY

Math Bowl try-outs after school on Thursday February 6. Practices begin 2/11 and will be every Tuesday and Thursday after school.

Good luck to the Girls' Basketball team tonight. They're bringing their best to Wheeler at Knox Middle School at 6 pm for Sectionals. Stay Ingot strong!

Tonight the Boys' Basketball C Team plays against Hobart at 6 pm at Hobart HS. Come out and support your Ingot team away from home.

Boys' Basketball game tomorrow after school @ Meister...come out and celebrate the hard work of our elementary athletes!

From Ms. Erickson, RF Choir Director: Today at ISSMA vocal solo and ensemble competition six vocalists advanced to the state competition. They are Jamie Cruz, Noah Gaddis, Seth Janiszewski, Monce Morales, Teague Sanders, and Marlin Walker. The Women's and Men's ensembles also advanced to State. Those members are... Women's ensemble: Laci Benain, Trinity Stiles, Selena Lopez, Andrea Flowers, Kira Chance, Mackenzie Wells, Audrey Huskisson, Mya Huskisson, and Hannah Kurgen. Men's ensemble :Trey Edmaiston, Jordan Cleveland, Matt Charnago, Seth Janiszewski, Noah Gaddis, Jon Wilson, Riley Barrios, Ashton Bailey, and Marlin Walker. Ingot Strong!

Executive Session 4:30 pm and Special Board Meeting, Thursday, January 30, 2020 at 5 pm - RFI Learning Center

JOIN DR. MCCORMICK & ICPE'S JOEL HAND LEGISLATION. ADVOCACY. ENGAGEMENT. RF High School Round Auditorium, February 27th at 6PM (enter the building through Door C)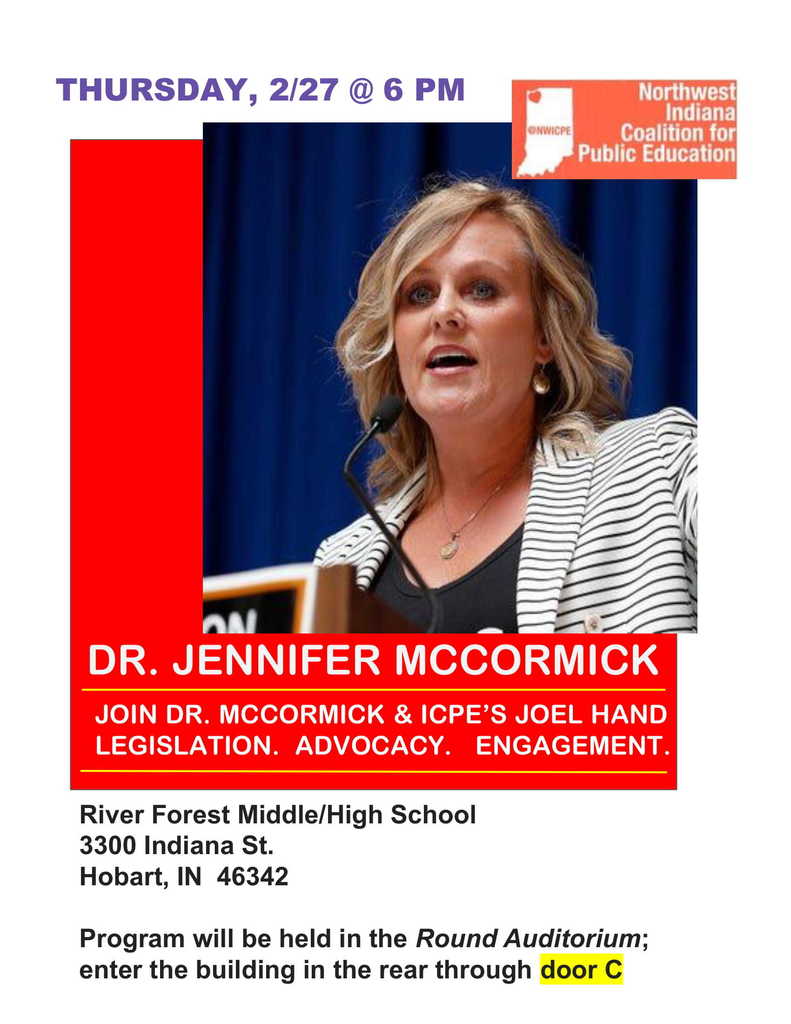 RFCSC is accepting applications for tuition students for the beginning of second semester.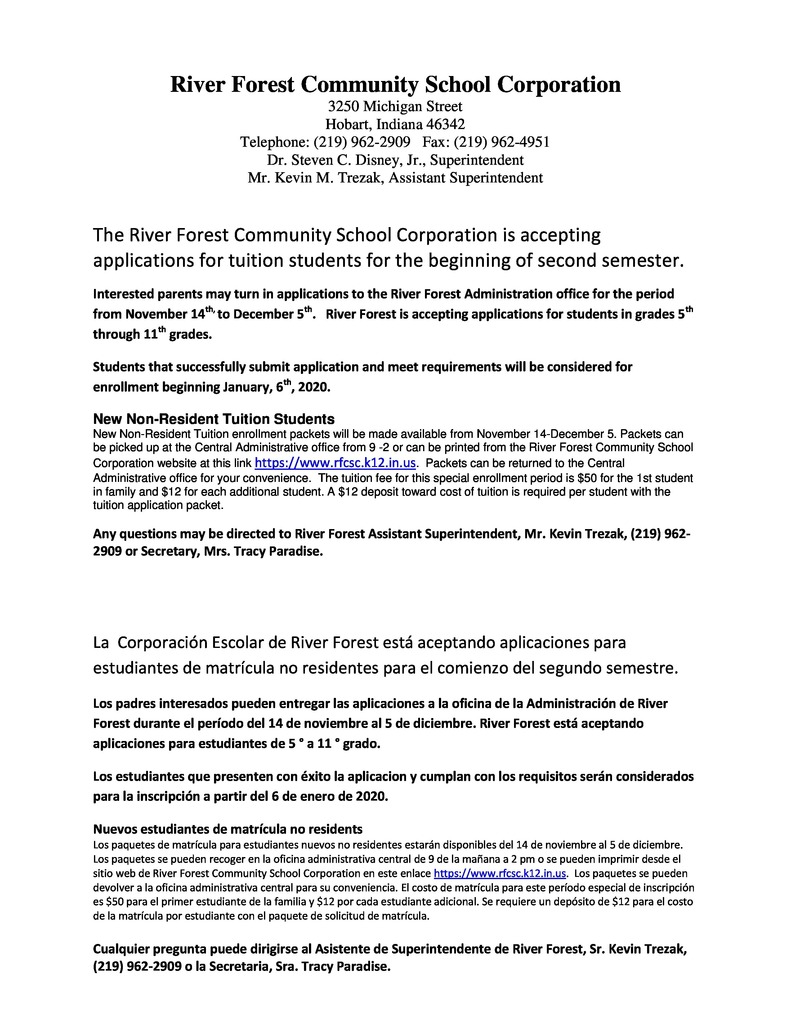 eLearning Video Tutorial:

Please stop by Meister Elementary on Thursday, October 17 from 4 to 6 pm for the Mobile Market. FREE FRESH FOOD! Bring bags or boxes for your items!