‪Today @suptdrmccormick had to make the difficult decision to close all schools thru the remainder of the year. Our mission remains the same however: to provide the best education possible for the RF community. Together we will remain #IngotStrong. ‬ Through the remainder of the year, the RFCSC will conduct online learning every Tuesday, Wednesday, and Thursday.
Para todos los estudiantes de la River Forest HS, MS, Meister, and Evans Elementary schools, los asignamientos por E-Learning (aprendizaje en línea) esta semana serán este Miércoles, Jueves y Viernes .... Y apartir de la próxima semana, y hasta nuevo aviso, serán Los Martes, Miércoles y Jueves... si tiene alguna pregunta, contacte al Director de la escuela Mr. Horka @
rhorka@rfcsc.k12.in.us
. via correo electrónico
Hey RFMS! After this week, all future e-learning days will be held on Tuesdays, Wednesdays, and Thursdays. If you need help with accessing assignments, contact Mr. Horka at
rhorka@rfcsc.k12.in.us
E-learning continues this week Wednesday through Friday, April 1-3. You can still log on and finish assignments from spring break! Follow these directions if you need help!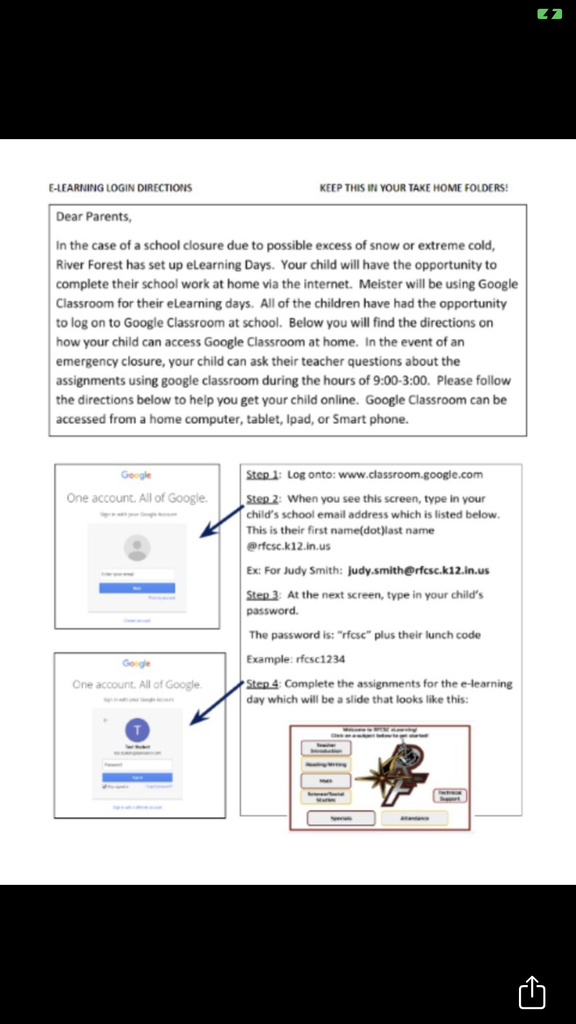 RFMS Families: Stop by RFHS on Wednesday, 4/1 from 1-4 for food pickup! Every child 18 and under who is present will receive 5 breakfasts and lunches!

Missing PE? Here are some ways for you and your family members to stay healthy at home. Motivate each other to keep moving!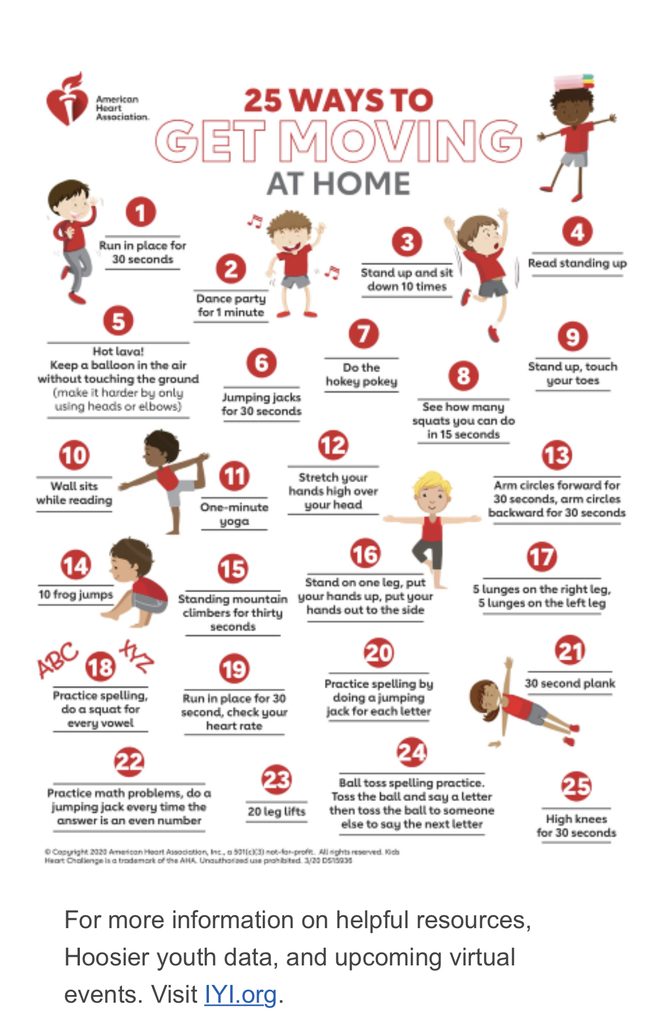 FAFSA deadlines are approaching soon! Ivy Tech will be here with Praxair to help any students who need help filling out their FAFSA forms. Praxair will be sharing more about their Skills Pipeline program. These opportunities are too good to miss. Tonight from 5:30-7:30 @ RFHS.
STEM Night Tonight at Meister! We will open the doors at 4:30 and it will end at 6:00. There will be a lot of fun stations planned, including making slime and writing computer codes! We are excited to see you tonight so be sure to come back for this exciting event!
Band concert in the HS gym Thursday, March 12 starting at 6pm!
RFCSC Summer School dates: Wednesday, June 3 to Tuesday, June 23. 8am to 12pm daily.
Choir Concert in the HS gym starts at 7pm on Monday, March 9!
Friday, March 13 is the last day of the 3rd Quarter!

The RFHS Student Council is hosting that last Riley's Red Wagon Fundraiser for this year. March 20th enjoy treats at the Concession Stand featuring a new iced coffee. Come by and enjoy a treat and help support Riley's at the same time.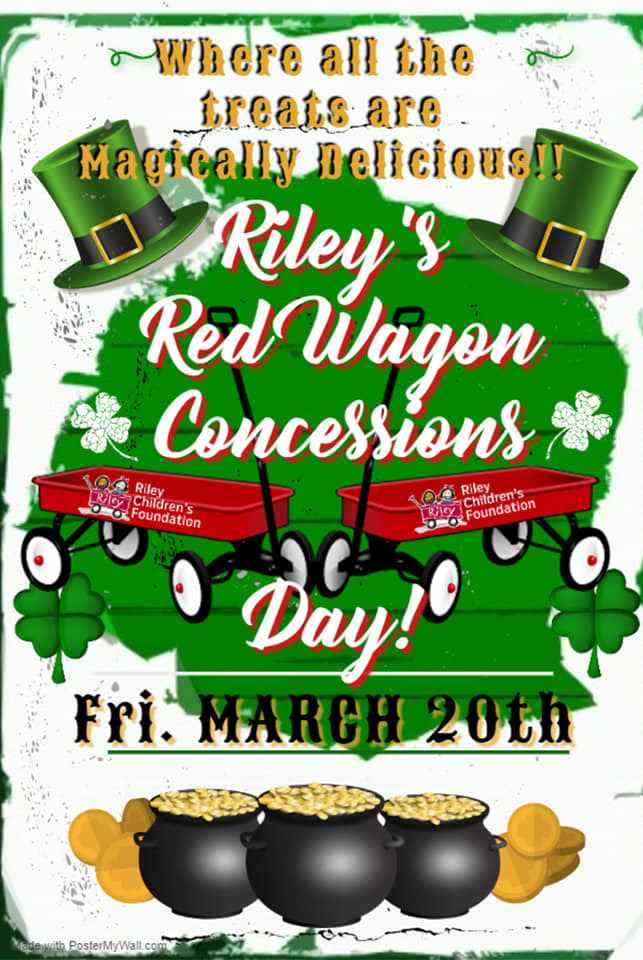 March 10th at 5:30 pm there will be an open house event about the Praxair Skills Pipeline Workforce Development program. Don't miss this opportunity to learn more. See the flyer for additional information.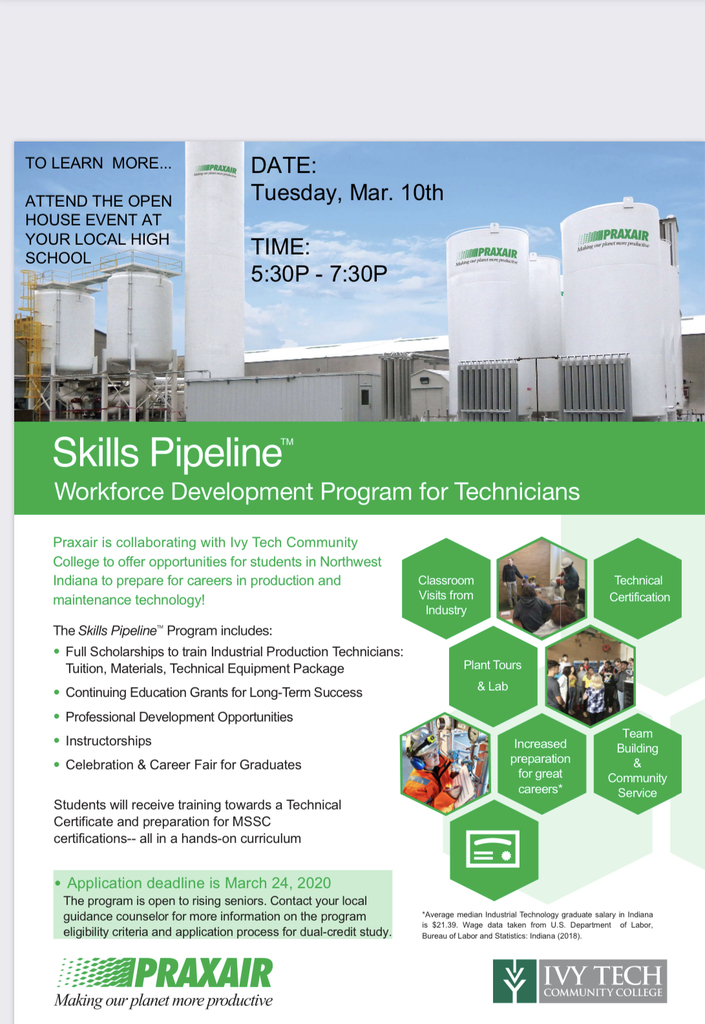 Congratulations to Matt Espinoza who just signed with Aurora University to play football. We're all proud of your many great accomplishments! Photo credit: River Forest Athletics.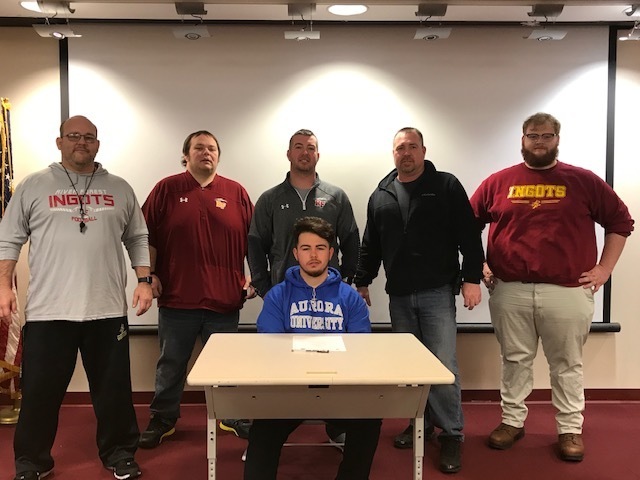 Attention Juniors: Praxair will be hosting an Open House on 3/10 from 5:30-7:30 pm in the Round. This session will cover information for admission into the Ivy Tech manufacturing program. If accepted, the costs for the Ivy Tech courses will be completely covered. Students will benefit from small classes, hands-on learning, and gaining manufacturing skills while earning high school and college credits. Light refreshments will be provided at the meeting.

Winter sports are winding down but don't miss these RF events this week: Inclusion Basketball tonight at Hobart HS, and Boys' basketball @ Gary 21st Century 2/27 @ 5:30. This Saturday is Turnabout in the JH Multi-Purpose Room @ 6pm. Don't miss out!

Attention Juniors and Seniors: there will be an informational college visit from Purdue Northwest March 10th during SRT. Sign up in the guidance office ASAP!

We are excited to announce that our Inclusion Basketball team will once again place Hobart High School this year. The second annual Inclusion Basketball game will be held at Hobart High School at 5:00pm, on Wednesday, February 26th. There will be a $1.00 entrance fee. All profits from the entrance fee will be donated to Special Olympics. We hope that you can come out and support your unified athletes as they take on the Brickies of Hobart. A fan bus will be provided for any River Forest students who would like to attend. The bus will leave at 4:30, on Wednesday. Once again, the game is scheduled for Wednesday, February 26th at 5:00pm, we hope to see you there!

On Saturday, February 22nd high school choir students will be at the State Solo & Ensemble competition. Soloists include: Jamie Cruz, Noah Gaddis, Seth Janiszewski, Monce Morales, Teague Sanders, & Marlin Walker. They are joined by the Women's & Men's Ensembles. Good luck to all our Ingot singers!